Mieszko I, collector's bon
Collector's banknote, 15 security features against counterfeiting
Available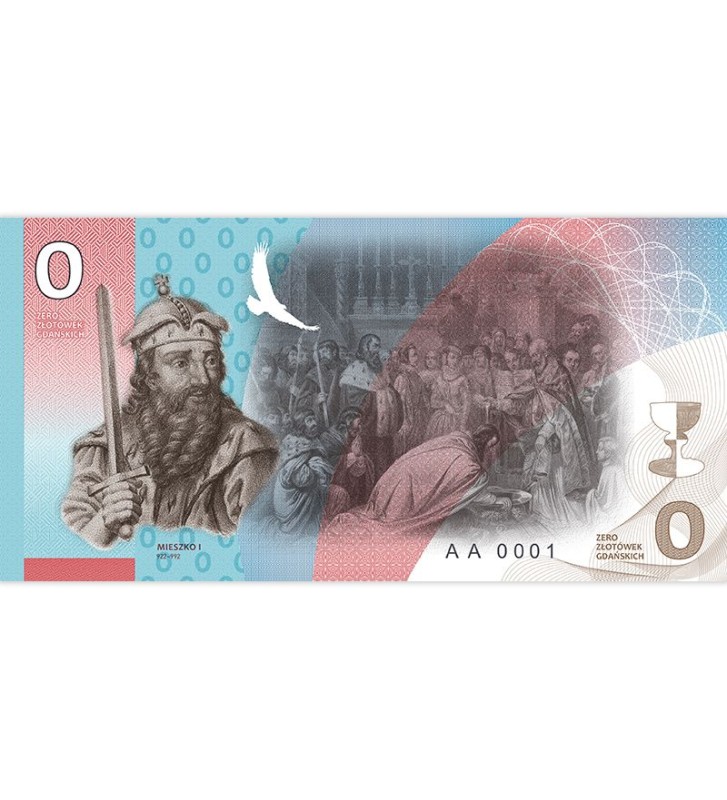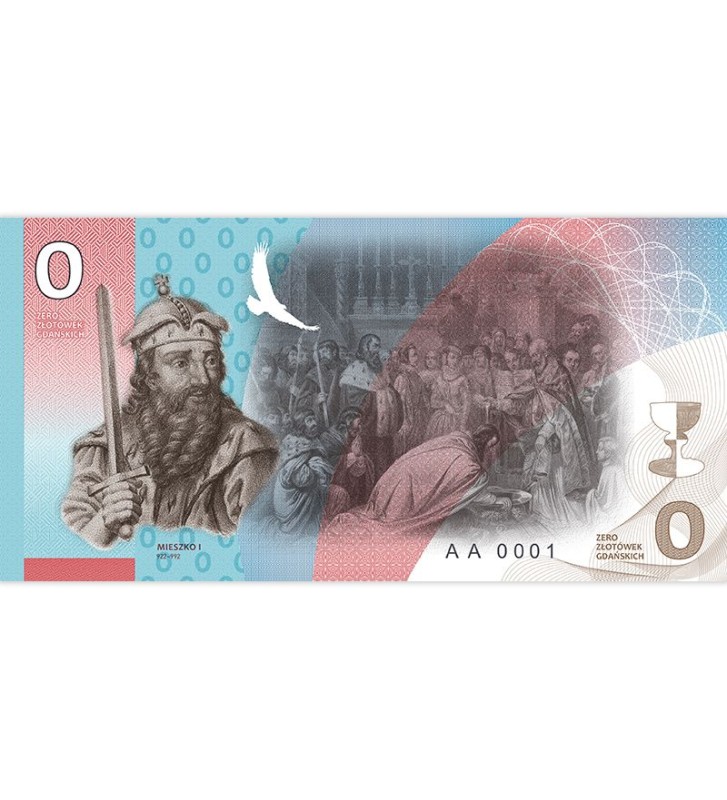 The design of the coin is illustrative and may differ from the final result.
 
Denomination

0 Zlotowek Gdanskich

Country

Poland

Size

140 x 70 mm

Additions

Printing UV

Additions

Hologram

Mintage

5000 pcs

Date of issue

2022-07

Accessories

Case, Security features

Availability

Available
SECURE SHOPPING WITH SSL CERTIFICATE
INSURED SHIPMENT / OWN COLLECTION
This collector's bon perfectly reflects the character of the Piast dynasty, which included Polish princes: 960 - 992 Mieszko I, 992 - 1025 Bolesław I the Brave, 1025 - 1034 Mieszko II Lambert, 1034 - 1058 Casimir I the Restorer, 1058 - 1079 Bolesław II the Bold, 1079 - 1102 Władyslaw I Herman, 1102 - 1107 Zbigniew, 1102 - 1138 Bolesław III Wrymouth.
It has been secured with specialist, innovative techniques, both on the reverse and the obverse. The PWPW paper guarantees the security of the data and proves the individuality of the product.
The mintage is strictly limited - only 5000 pieces worldwide.
The new product refers in its denomination to the old Gdansk currency - Złotówki Gdańskie. Inspired by the anti-corruption Mahatma Gandhi 0 rupee banknote, we have created a Polish equivalent that draws attention to the demoralizing problems of the modern world, regardless of position and position. The voucher also carries an anti-inflationary message and is not a means of payment in Poland.
The copy has been protected by a number of different techniques:
- Security features: paper free from optical brighteners,
- two-tone watermark, chemical security,
- security fibers visible in daylight,
- UV active fibers, thimble background,
- freescreen,
- 2 iris backgrounds - obverse and reverse,
- microprint,
- graphic element visible in UV light,
- numbering typographic UV active,
- recto- verso,
- relief,
- hologram,
- signature.

This copy is a collector's combination of tradition and modernity.

related products
Available
Collector's banknote, 9 security features against counterfeiting
Available
PLN53.10
Regular price
PLN59.00
-10%
Price
in the same series/category