5$ Helios - Divine Faces Of The Sun
To order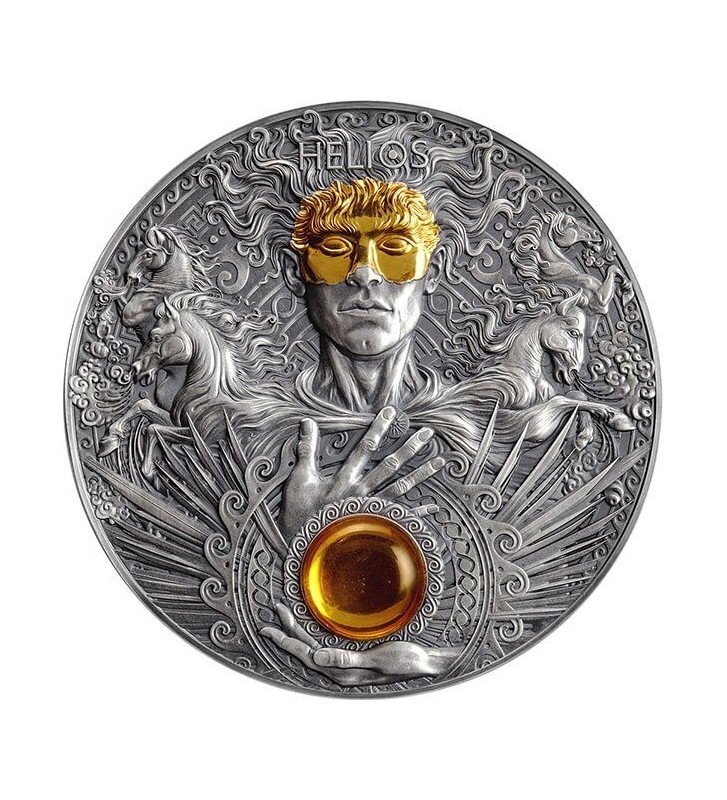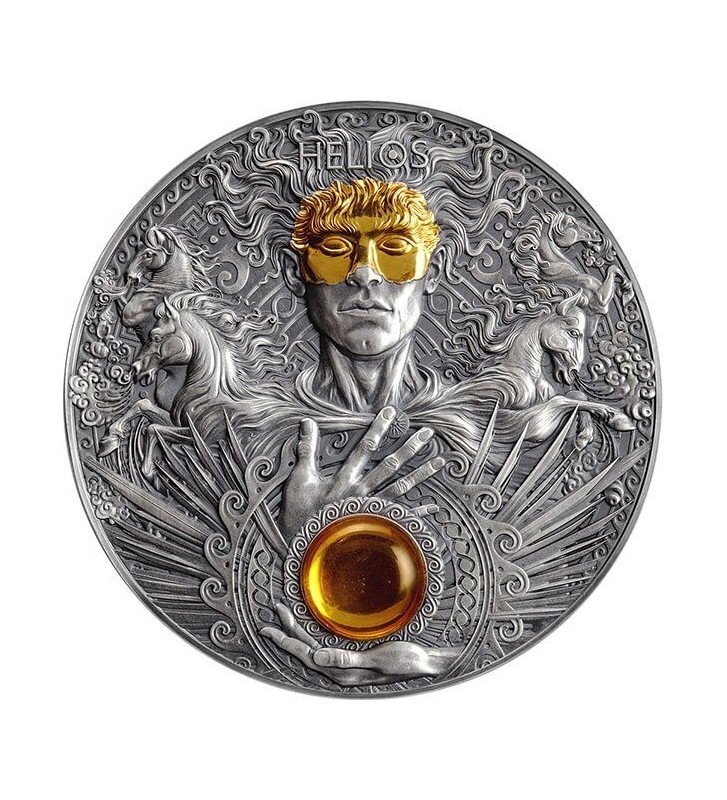  
Denomination

5 $

Country

Niue Island

Metal

Ag 999

Weight

93,3 g

Size

Ø 55 mm

Quality

Antique Finish

Additions

Amber

Additions

High Relief

Additions

Selective gold plating

Mintage

500 pcs

Date of issue

2022-02

Accessories

Certificate, Box

Series

Divine Faces of the Sun
SECURE SHOPPING WITH SSL CERTIFICATE
INSURED SHIPMENT / OWN COLLECTION
This is the third coin in the "Divine Faces of the Sun" series.


Helios in Greek mythology was a god and personification of the Sun. According to the ancient Greeks he rode across the daytime sky in a golden chariot drawn by four white horses. He was the source of life and light. He regulated the course of days, months, years and centuries. He was called as a witness when swearing an oath, because nothing was hidden from his face.
Divine worship was paid to Helios in the Peloponnese, especially on the island of Rhodes. Around 290 BC a huge statue of Helios, the so-called Colossus of Rhodes, was erected on the island.
The coin was struck from 3 ounces of pure silver. An amber insert and selective gilding give this coin a very interesting character. The mintage of this issue is limited to 500 pieces worldwide. 
in the same series/category