500 Togrog Hominidae - Evolution of Life
Soon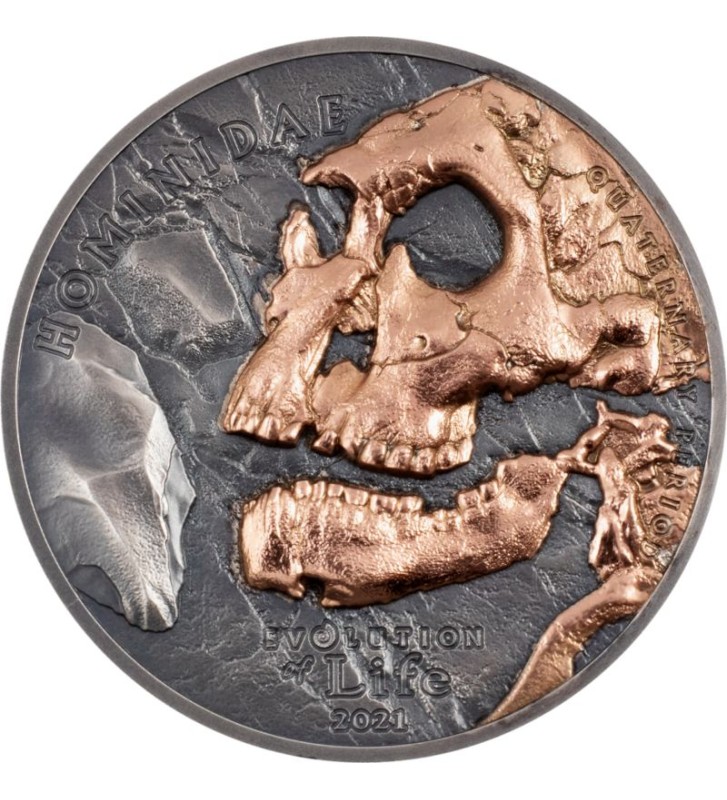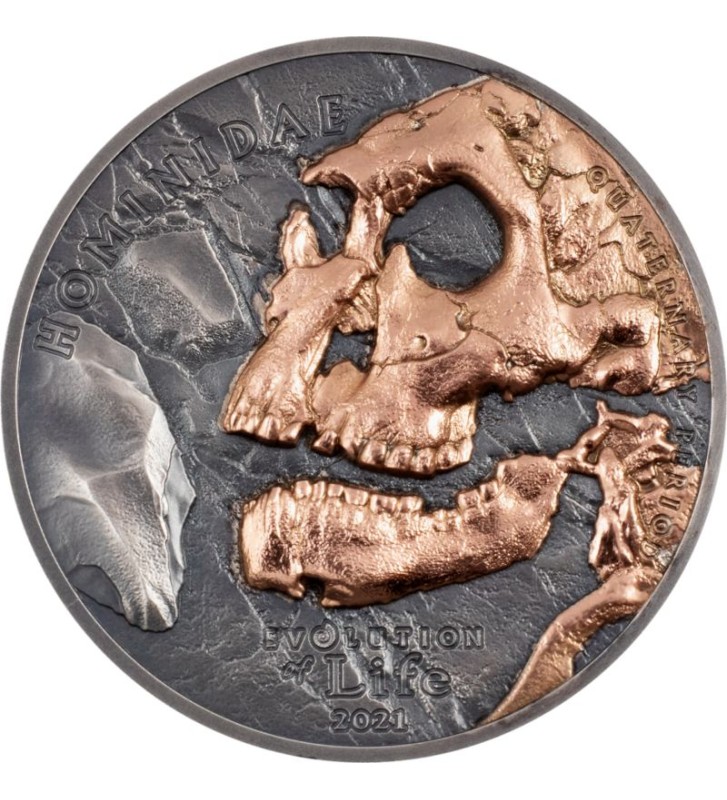  
Denomination

500 Togrog

Country

Mongolia

Metal

Ag 999

Weight

31,1 g

Size

Ø 38,61 mm

Quality

Antique Finish

Additions

High Relief

Additions

Rose Gold

Mintage

999 pcs

Date of issue

2021-12

Accessories

Certificate, Box

Series

Evolution of Life
SECURE SHOPPING WITH SSL CERTIFICATE
INSURED SHIPMENT / OWN COLLECTION
This year's version of the new coin in the "Evolution of Life"  series features the Hominidae.
Hominidae are a family of primates from the superfamily of anthropoids that includes the largest primate species exhibiting high intelligence, a tendency to adopt an upright, bipedal posture, and the ability to make and use tools. The type species of the family is Homo sapiens Linnaeus, 1758. The oldest known hominid in the fossil record, Sahelanthropus tchadensis, dates from the Miocene, 7 million years ago.
This unique coin depicts a rose gold-covered hominid skull. 
in the same series/category