2$ Obi Wan Kenobi - Star Wars, Chibi
21 days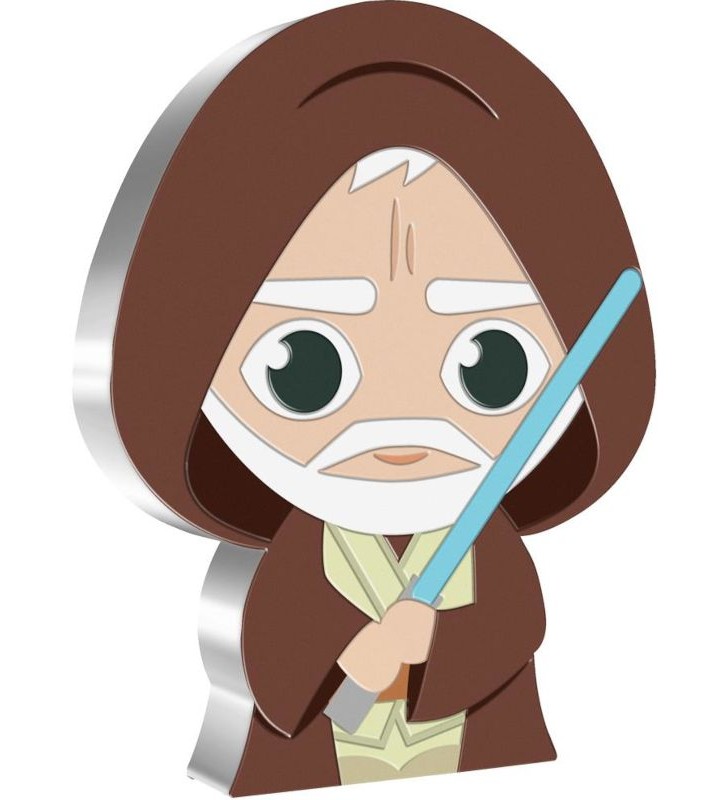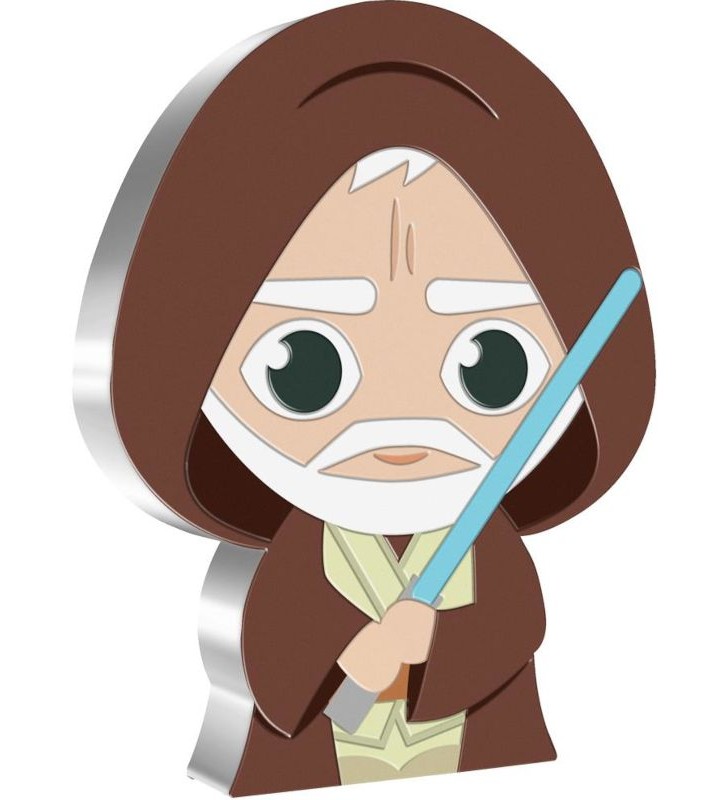  
Denomination

2 $

Country

Niue Island

Metal

Ag 999

Weight

31,1 g

Size

28.5 x 36mm

Quality

Proof

Additions

Printing UV

Mintage

2000 pcs

Date of issue

2021-06

Accessories

Certificate, Box

Series

Star Wars

Series

Chibi

Avability

21 days
SECURE SHOPPING WITH SSL CERTIFICATE
INSURED SHIPMENT / OWN COLLECTION
Another coin joins the "Star Wars" series and in a charming series "Chibi". 
Obi-Wan Kenobi is a Jedi, master of Anakin Skywalker and his son Luke Skywalker.
Obi-Wan was Qui-Gon Jinn's apprentice and teacher of Anakin Skywalker, the future Darth Vader. He killed Darth Maul and General Grievous. He participated in the Clone Wars and served on the Jedi Council. When his padawan, Anakin Skywalker, turned to the Dark Side of the Force, he defeated him in a duel on the planet Mustafar, inflicting near-fatal wounds on him. As one of the Jedi who survived the purge begun by Emperor Palpatine's Order 66, he took Luke Skywalker, his apprentice's son, to his uncle on Tatooine (daughter Leia was taken by Bail Organa and raised on Alderaan).
The coin was struck by the Mint of New Zealand from one ounce of fine silver. The special feature of this coin is its unique shape in the "Chibi Art" style. Chibi figures are characterized by a disproportionately large head and relatively small body.
Issue is strictly limited to 2000 pieces worldwide. The coin is delivered in original packaging from the New Zealand Mint together with a certificate of authenticity.
related products
Available
Available
Available
649.00 PLN
Regular price
679.00 PLN
Price
in the same series/category