5$ Augean Stables - Twelve Labours of Hercules
Soon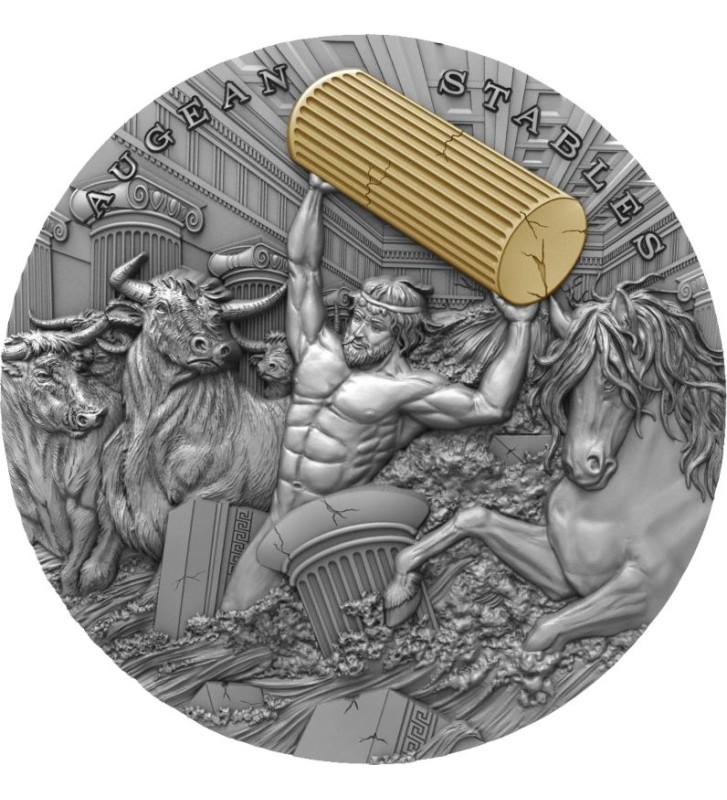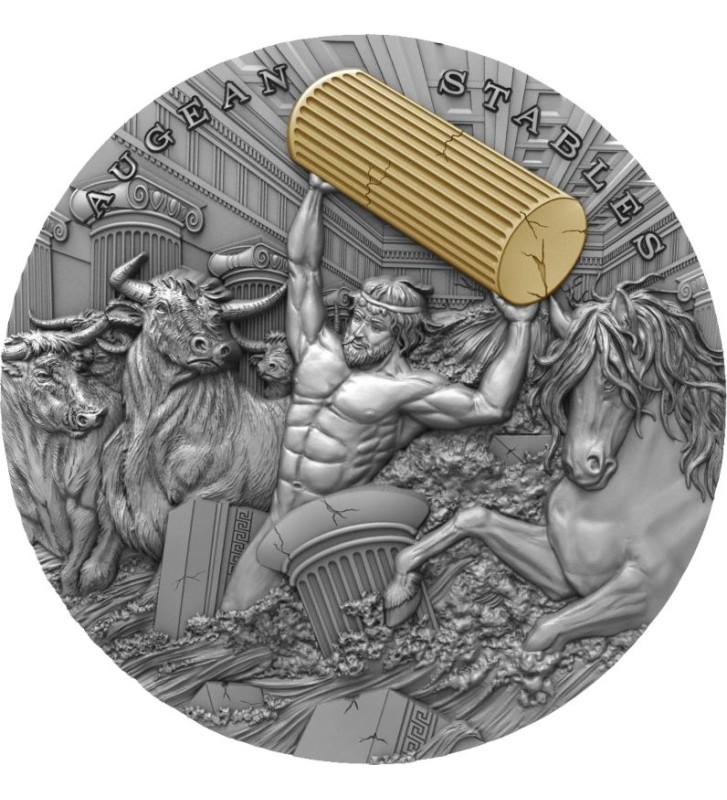  
Denomination

5 $

Country

Niue Island

Metal

Ag 999

Weight

62,2 g

Size

Ø 45 mm

Quality

Antique Finish

Additions

High Relief

Additions

Selective Gold Plating

Mintage

500 pcs

Date of issue

2021-06

Accessories

Certificate, Box

Series

Twelve Labours of Hercules
SECURE SHOPPING WITH SSL CERTIFICATE
INSURED SHIPMENT / OWN COLLECTION
This beautiful 2 Oz Silver coin is the fifth release in the "Twelve Labours of Hercules" series, dedicated to Augean Stables. 
In Greek mythology, Augean was king of Elida in the Peloponnese, one of the Argonauts (participants in the expedition for the Golden Fleece). The gods were very favourable to him, so that he had countless flocks and herds of horses. However, the stables were not cleaned. Therefore, cleaning them within one day became Hercules' fifth task. King Eurystheus entrusted him with this task - in this way he wanted to humiliate the hero. Hercules, of course, managed this task. He demolished the wall of the stables in two places, thus diverting the waters of the river Alfios and Penejos so that they flowed through the stables and pastures clearing the area. 
Nowadays, "Augean Stables" is a term for a mess, an issue that has been neglected and requires great effort to resolve. 
The coin features an incredible gold plating, has a great High Relief and Antique Finish quality. It comes in a themed case, along with the Certificate of Authenticity. Limited mintage to only 500 pieces worldwide!
Issue plan:
- Nemean Lion
- Lernaean Hydra
- Ceryneian Hind
- Erymanthian Boar
- Augean stables
- Stymphalian birds
- Cretan Bull
- Mares of Diomedes
- Belt of Hippolyta
- Cattle of Geryon
- Golden Apples of the Hesperides
- Cerberus
in the same series/category