2$ Slavic Calendar - Calendars
Soon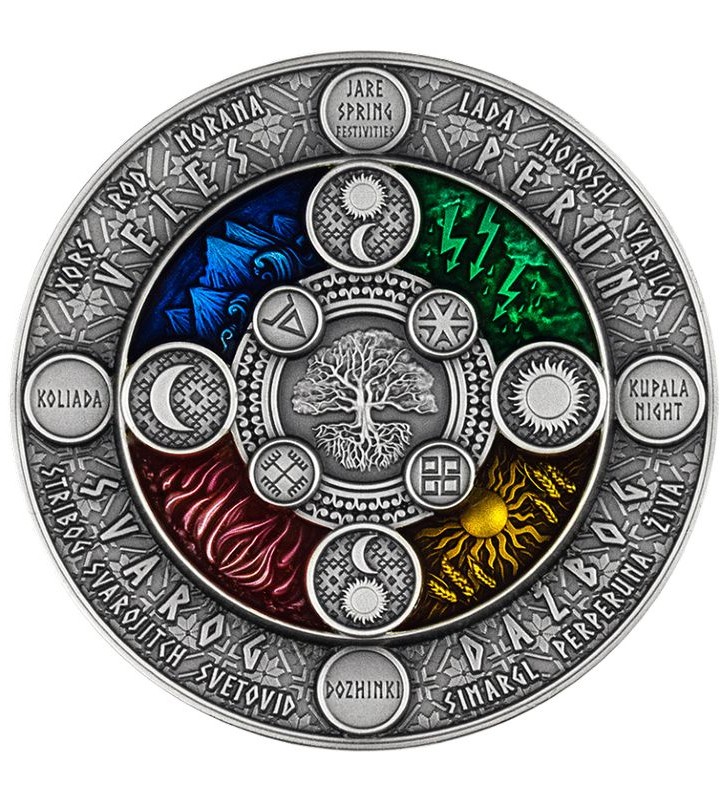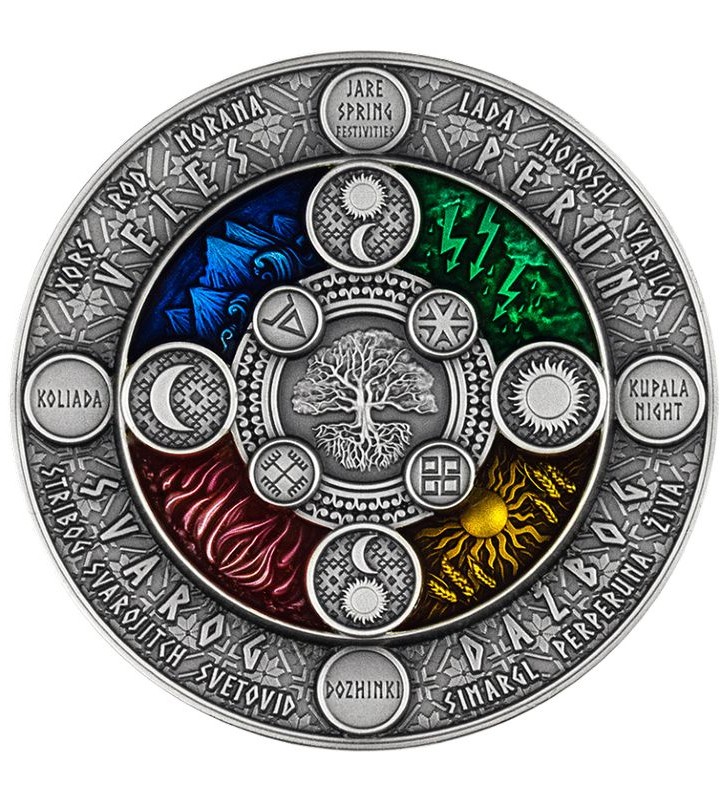  
Denomination

2 $

Country

Niue Island

Metal

Ag 999

Weight

62,2 g

Size

Ø 50 mm

Quality

Antique Finish

Additions

High Relief

Additions

Resin

Mintage

500 pcs

Date of issue

2020-06

Accessories

Certificate, Box

Series

Calendars
SECURE SHOPPING WITH SSL CERTIFICATE
INSURED SHIPMENT / OWN COLLECTION
The third coin from the "Calendars" series. 
A beautiful, oxidized coin dedicated to the Slavic calendar. Thanks to its high relief and additional resin it can become a unique coin in the collection. The mintage is only 500 pieces.
The Slavic calendar was 365 days and the month was the lunar month. It is assumed that originally the Slavic week was 5 days - therefore Wednesday as the 3rd day of the week would be exactly in the middle of it. According to this theory, Saturdays and Sundays were to appear with Christianity.
The Slavic year began in spring. However, the most important Slavic time was summer.
The reverse of the coin shows the 4 seasons and the corresponding atmospheric phenomena. Each season has its own name, and next to it, in pins, the most important holidays falling on a given season are described (Jare Spring, Kupala Night, Dozhinki, Koliada). Each season of the year is divided into three months. 
in the same series/category