0 Euro Henryk Kasperczak - Górski's Eagles
Available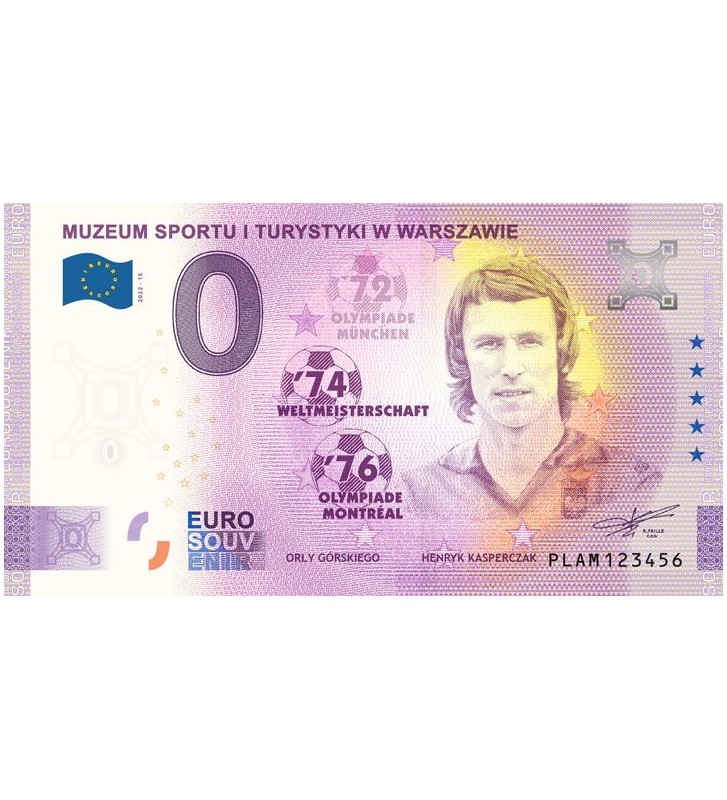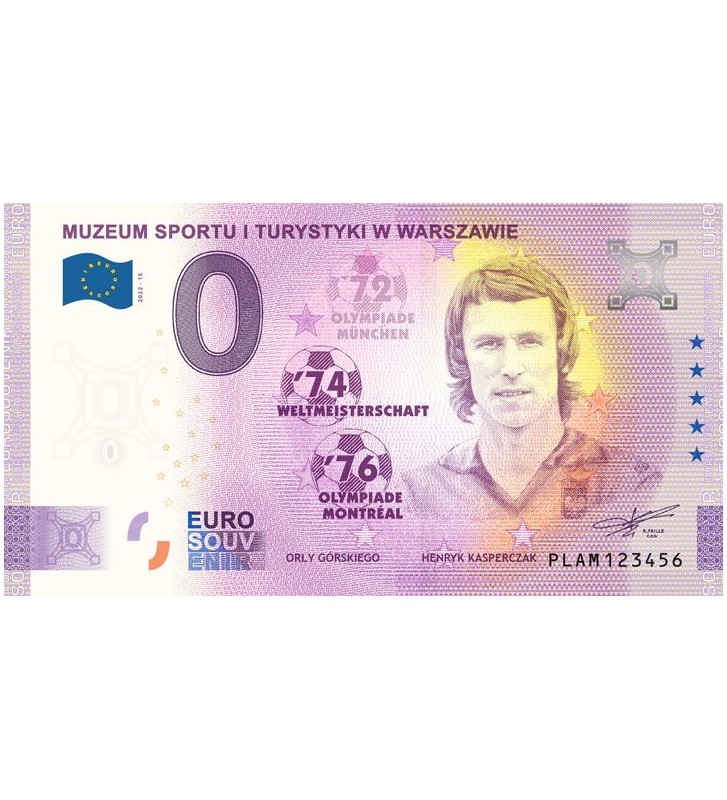 The design of the coin is illustrative and may differ from the final result.
 
Denomination

0 €

Country

Poland

Size

135 x 74 mm

Mintage

3000 pcs

Date of issue

2022-04

Series

0 euro

Availability

Available
SECURE SHOPPING WITH SSL CERTIFICATE
INSURED SHIPMENT / OWN COLLECTION
A unique EUR 0 banknote.
The 0 Euro Souvenir banknote is a project that was launched in France in 2015 and has spread across Europe. The banknote is made from 100% cotton paper, which is used to produce the original euro banknotes. It contains a number of anti-counterfeiting features, including a hologram, watermark, microprinting, UV protection elements, etc.
Górski's Eagles is a team made up of former football players who played recreationally in the 1990s and early 2000s, taking their name from a popular term for the Polish national football team from the years of its greatest glory (the 1970s). The team played for a long time under the leadership of Kazimierz Górski.
Henryk Kasperczak is a Polish football manager and a former player who most recently managed the Tunisia national football team. As a player, Kasperczak took part in two FIFA World Cups with Poland, achieving third place in 1974, as well as a silver medal at the 1976 Summer Olympics in Montreal, Quebec, Canada. As a manager, Kasperczak enjoyed most success in the African Cup of Nations, securing second place with Tunisia in 1996, third with Ivory Coast (1994) and fourth with Mali (2002). In September 2009, Kasperczak was briefly considered by PZPN for the open spot of manager of the Polish national team.
in the same series/category
Available
PLN27.65
Regular price
PLN79.00
-65%
Price
Available
Available
Available
Available
PLN24.15
Regular price
PLN69.00
-65%
Price
Available
Available
Available
Available
Available
Available
Available
Collector's banknote, 9 security features against counterfeiting
Available
Collector's banknote, 9 security features against counterfeiting
Available
PLN37.95
Regular price
PLN69.00
-45%
Price
Available
PLN51.75
Regular price
PLN69.00
-25%
Price
Available
PLN24.15
Regular price
PLN69.00
-65%
Price