0 Euro - 30th Anniversary of the Establishment of the Visegrad Group
Available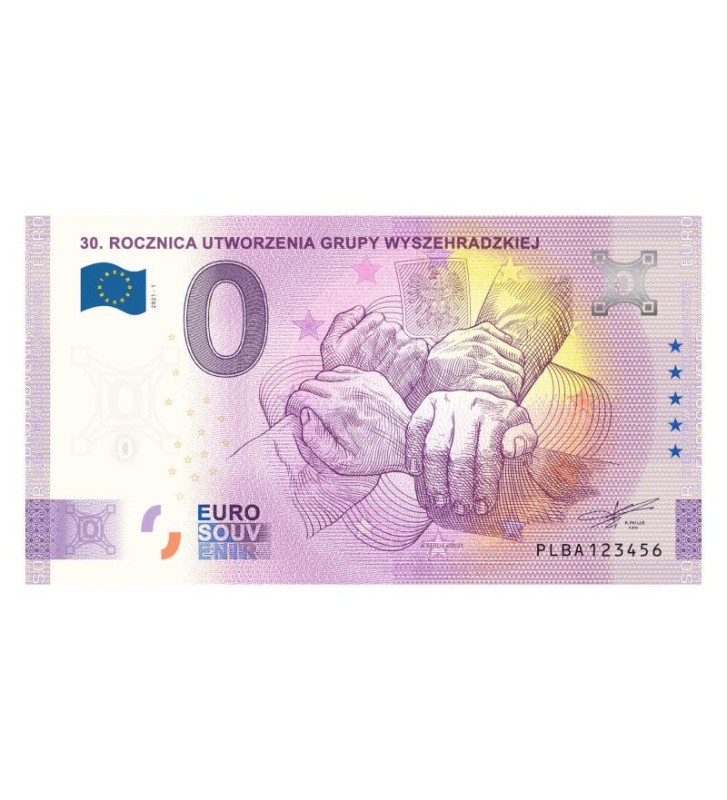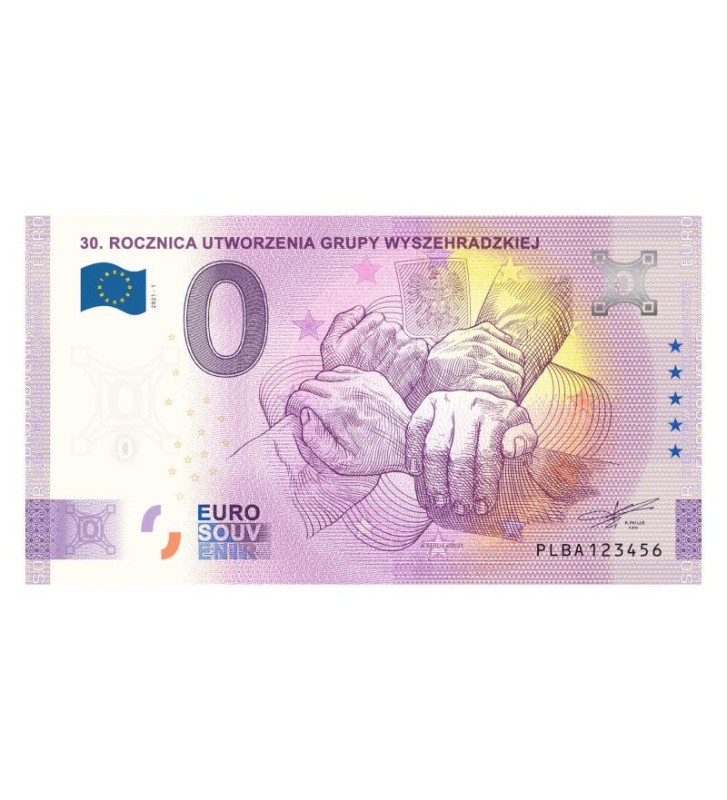 The design of the coin is illustrative and may differ from the final result.
 
Denomination

0 €

Country

Poland

Size

135 x 74 mm

Mintage

100 pcs

Availability

Available
SECURE SHOPPING WITH SSL CERTIFICATE
INSURED SHIPMENT / OWN COLLECTION
The aspiration of all the countries belonging to the V4 group was to join the structures of the European Union. They saw their integration with the EU as the next step in overcoming artificial divisions in Europe by supporting each other. They achieved this goal in 2004 (May 1), when they all became EU members.
The V4 Group was not created as an alternative to general pan-European integration, nor does it try to compete with the existing and functioning Central European structures. Its activities are by no means intended to isolate or weaken ties with other countries. On the contrary, the Group aims to encourage optimal cooperation with all countries, especially neighboring countries, with the ultimate goal of developing democracy in all parts of Europe. The intention of the V4 Group is to contribute to building European security based on effective, complementary and mutually supportive cooperation and coordination within the existing European and transatlantic institutions.
related products
Available
PLN219.45
Regular price
PLN399.00
-45%
Price
Available
PLN64.35
Regular price
PLN99.00
-35%
Price
in the same series/category