0 Euro Górski's Eagles, Mirosław Bulzacki
Available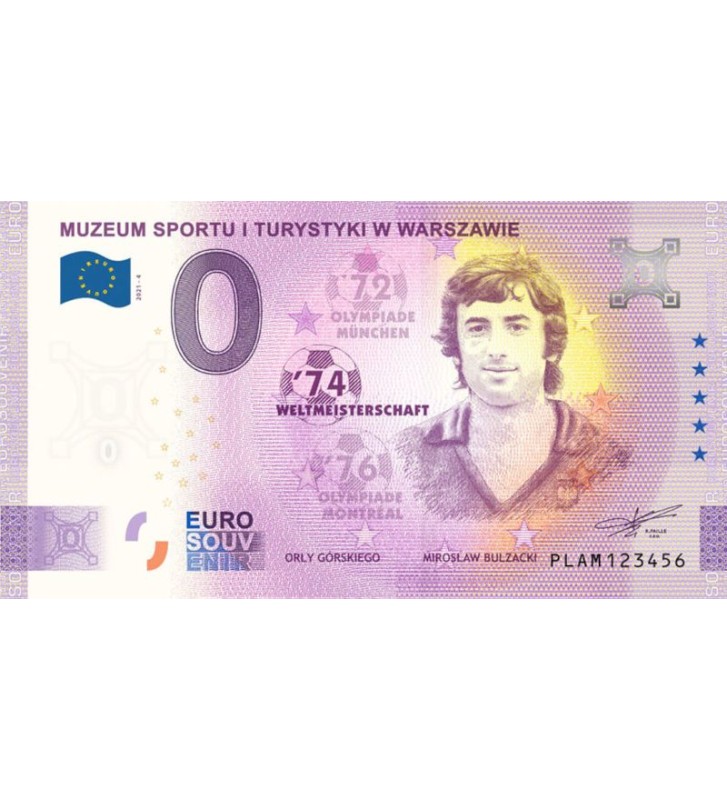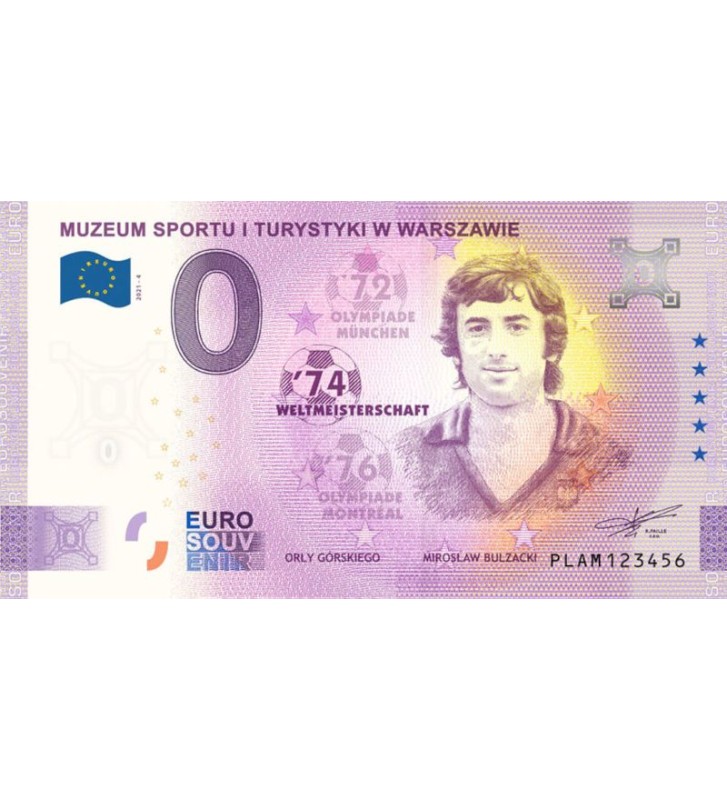 The design of the coin is illustrative and may differ from the final result.
 
Denomination

0 €

Country

Poland

Size

135 x 74 mm

Mintage

5000 pcs

Date of issue

2021-05

Accessories

Blister

Series

0 euro

Availability

Available
SECURE SHOPPING WITH SSL CERTIFICATE
INSURED SHIPMENT / OWN COLLECTION
A unique EUR 0 banknote.
The 0 Euro Souvenir banknote is a project that was launched in France in 2015 and has spread across Europe. The banknote is made from 100% cotton paper, which is used to produce the original euro banknotes. It contains a number of anti-counterfeiting features, including a hologram, watermark, microprinting, UV protection elements, etc.
Górski's Eagles is a team made up of former football players who played recreationally in the 1990s and early 2000s, taking their name from a popular term for the Polish national football team from the years of its greatest glory (the 1970s). The team played for a long time under the leadership of Kazimierz Górski.
Mirosław Bulzacki is a Polish football player playing as a defender, Polish national team player and coach. He played 23 matches for the national team. He participated in the match against England in 1973 at Wembley Stadium. He was also in the team for the World Cup in 1974. After ending his career, he became a football coach.
related products
Available
PLN24.15
Regular price
PLN69.00
-65%
Price
Available
PLN4.00
Regular price
PLN69.00
Price
in the same series/category