To order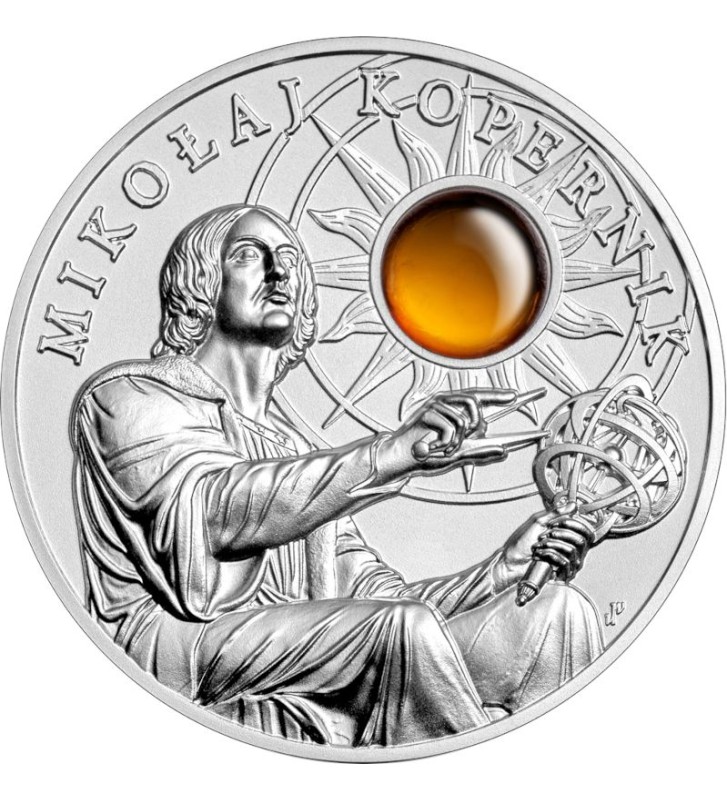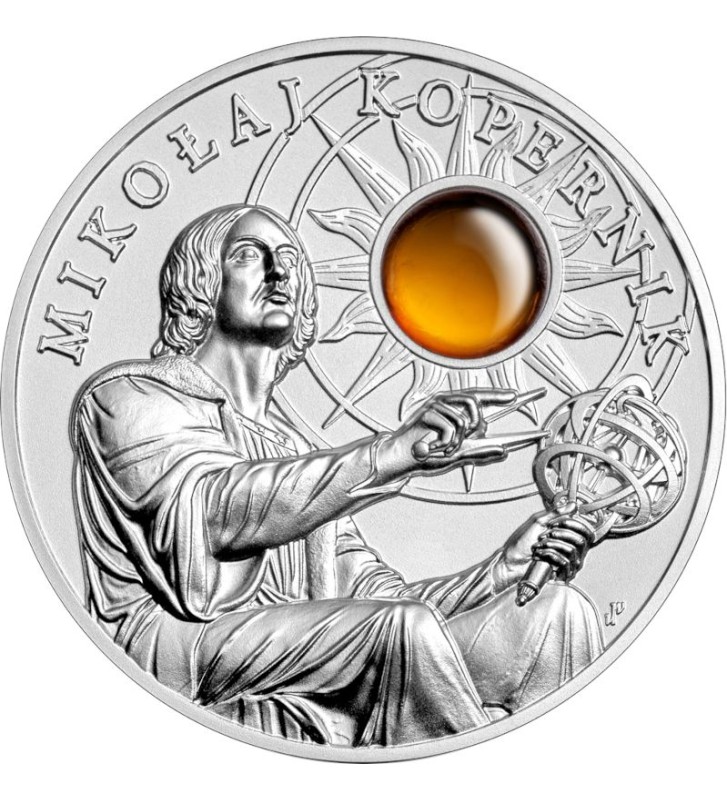 The design of the coin is illustrative and may differ from the final result.
 
Denomination

50 zl

Country

Poland

Metal

Ag 999

Weight

62,2 g

Size

Ø 45 mm

Quality

Standard

Additions

Amber

Additions

High Relief

Mintage

7000 pcs

Date of issue

2023-02

Accessories

Certificate, Box

Dostępność

Na zamówienie
SECURE SHOPPING WITH SSL CERTIFICATE
INSURED SHIPMENT / OWN COLLECTION
On February 9, 2023, the National Bank of Poland is launching a 50 zloty silver coin "Nicolaus Copernicus."
The year 2023 marks the 550th anniversary of the birth of Nicolaus Copernicus, an eminent astronomer, creator of the heliocentric theory, physician, economist - author of one version of the law governing the circulation of money (inferior money always displaces superior), faithful subject of Polish kings - defender of Olsztyn against the Teutonic Knights.
Nicolaus Copernicus was born in Torun on February 19, 1473 in the family of a wealthy merchant Nicolaus Copernicus and Barbara (née Watzenrode). His father came from Silesia, and his mother from a patrician family of Torun. The future astronomer studied first in Torun, then probably in Chelmno. In 1491-1503 he studied in Cracow, Bologna and Padua. He finished his studies with a doctorate in canon law in Ferrara in 1503. In 1503. Copernicus returned to Poland and settled in Warmia, where his uncle and patron Lukasz Watzenrode was bishop. Already earlier, in 1495, the astronomer had become a canon of Warmia. In 1503-1510 he lived with his uncle in Lidzbark Warmiński, and from 1510 he basically stayed permanently in Frombork, only in 1519-1521 in Olsztyn.
Copernicus' most important work is De revolutionibus orbium coelestium (On the Revolutions of the Celestial Spheres). It is believed that Copernicus began writing it in 1514 and finished it around 1530.He delayed publishing it for a long time - it came out in print in 1543 thanks to the efforts of the German scholar George Joachim Rheticus. It is uncertain whether the author saw his work before his death in May 1543.
The coin's reverse shows a fragment of Nicolaus Copernicus' monument in Warsaw and a stylized image of sunbeams.
On the obverse, in addition to fixed elements such as the image of the eagle established for the emblem of the Republic of Poland, the denomination and the year of issue, an image of the solar system from Nicolaus Copernicus' work De revolutionibus orbium coelestium was placed.
related products
Available
PLN162.80
Regular price
PLN185.00
-12%
Price
in the same series/category