50zł Jan III Sobieski - Treasures of Stanisław August
Available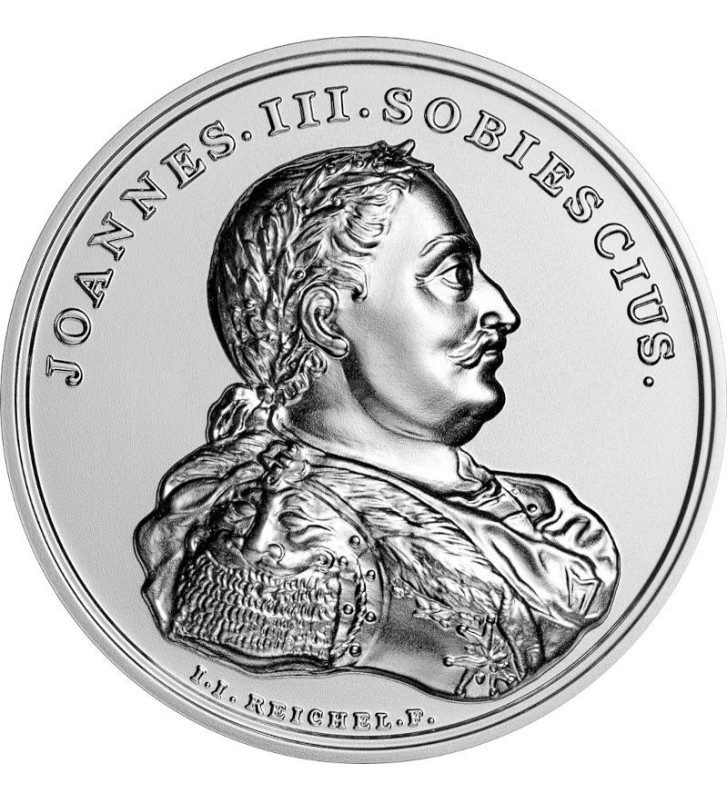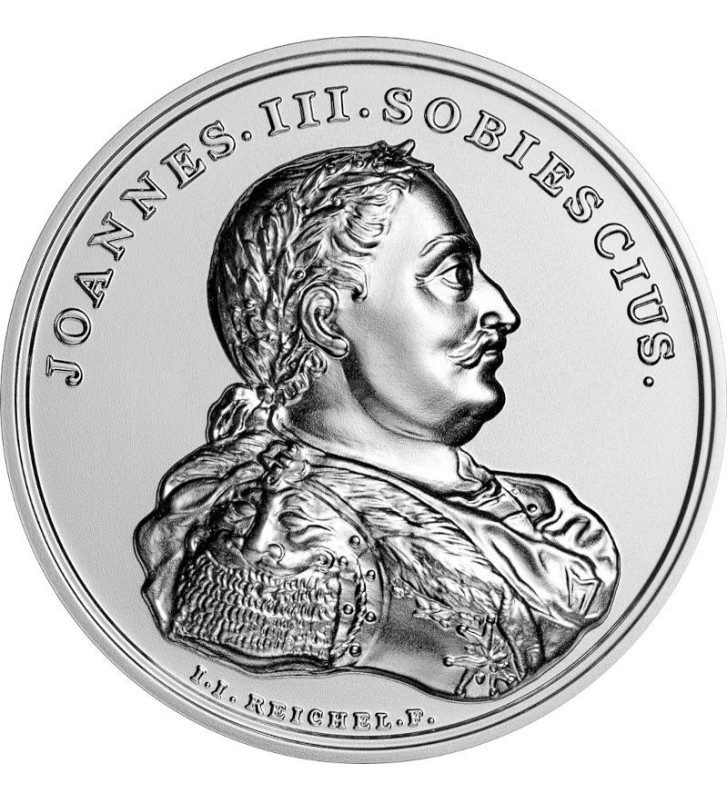  
Denomination

50 zl

Country

Poland

Metal

Ag 999

Weight

62,2 g

Size

Ø 45 mm

Quality

Standard

Mintage

5000 pcs

Date of issue

2022-02

Accessories

Certificate, Box

Series

Skarby Stanisława Augusta
SECURE SHOPPING WITH SSL CERTIFICATE
INSURED SHIPMENT / OWN COLLECTION
"Treasures of Stanislaw August" is a unique series of gold and silver collector coins with face values of 500 zloty and 50 zloty - it reproduces the famous 18th century medallic series with the images of the kings of Poland, commissioned by Stanisław August Poniatowski.
The royal medals were created at the Warsaw mint between 1791 and 1798 by two distinguished medallists - Jan Filip Holzhaeusser and Jan Jakub Reichel. The medals were modelled on portraits painted between 1768 and 1771 by Marcello Bacciarelli for the Marble Room of the Royal Castle in Warsaw.
The coins issued by the National Bank of Poland are faithful replicas of the medals, preserving the diameter and height of relief of the originals. This applies to the royal portraits presented on the reverses of the coins. The backs of the medals with biographies of the kings, placed on the obverses of the coins, have been reduced in size, because they are accompanied by the name of the state, the emblem of the Republic of Poland, the face value and the year of issue. The biographies of the monarchs, as well as the inscriptions on the obverses of the medals accompanying the portraits of the monarchs, are in Latin. The final editing of these texts was probably carried out by King Stanisław August himself. The names of the monarchs in Polish have been placed on the sides of the coins; the name of the series, "Treasures of Stanislaus Augustus", can be found there.
The twentieth coin of the series depicts Jan III Sobieski. He is considered one of the most outstanding commanders and rulers in the history of Poland.
The reverse of the coin features the king's bust (based on a painting by Marcello Bacciarelli), transferred from the medal, facing right, with shaved hair and a thick moustache, wearing a laurel wreath, armour with a lion's shoulder and a fur-lined coat, with a cross and a star of the French Order of the Holy Spirit.
related products
Available
PLN228.65
Regular price
PLN269.00
-15%
Price
To order
in the same series/category