20zł Gabriela Zapolska - Great Actresses
Available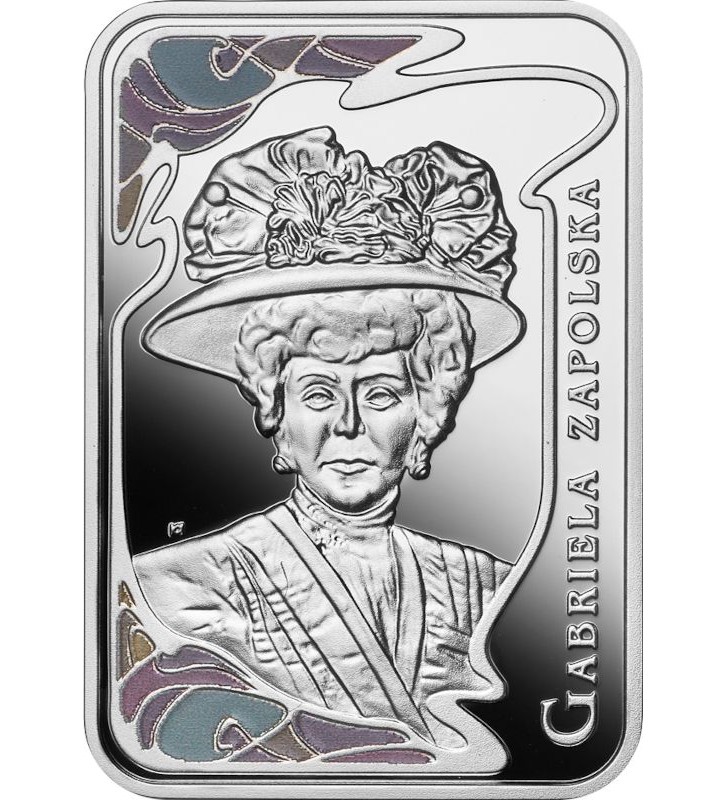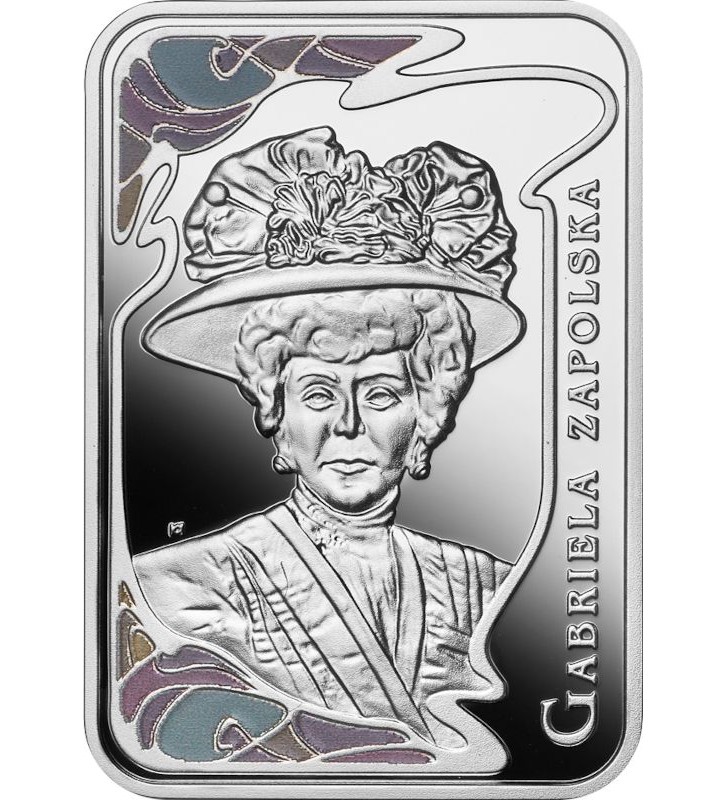  
Denomination

20 zl

Country

Poland

Metal

Ag 925

Weight

28,28 g

Size

40 x 28 mm

Quality

Proof

Additions

Printing UV

Mintage

10 000 pcs

Date of issue

2021-10

Accessories

Certificate, Box
SECURE SHOPPING WITH SSL CERTIFICATE
INSURED SHIPMENT / OWN COLLECTION
The National Bank of Poland has issued another coin from the "Great Actresses" series.
Gabriela Zapolska was an actress, director, theatre manager, writer and publicist. She was one of the most distinct figures in Polish culture at the turn of the 19th and 20th centuries, the most outstanding Polish playwright of her era. At the age of 19, she was married to an officer of the tsarist army, Konstanty Śnieżka-Błocki. The unsuccessful marriage was short-lived and left a deep trauma in her psyche. In 1881, she published a novella, One Day in the Life of a Rose, in "Gazeta Krakowska" - this was her literary debut. From November 1879 to April 1880, as Gabriela Śnieżko, she performed in the amateur theatre of the Warsaw Charitable Society. After she split up with her husband, she debuted in 1882 at the Kraków theatre (currently the National Stary Theatre) under the Zapolska pseudonym, which she used from then on.
Despite her literary successes, due to failures in her personal life and in her theatre career, she suffered a nervous breakdown that ended with a failed suicide attempt. From 1889 to 1895 she stayed in Paris, where she trained in the art of acting and performed at André Antoine's famous Théâtre Libre and occasionally at the Théâtre de l'Oeuvre. She was not successful, but she did learn a great deal - she was fascinated by the innovative currents of naturalism and psychologism in European theatre and by the realistic style of acting. She drew on this experience in her later professional life.
Her novels, short stories and plays were extremely popular, and her stage tetralogy comprising the dramas Żabusia (Froggy), Ich czworo (Four of Them), Skiz (Skiz) and Moralność pani Dulskiej (The Morality of Mrs Dulska) is part of the canon of Polish drama. It was these works that led to Zapolska being considered a feminist. Although she denied this herself, the treatment of social and female themes in her work is one of the most daring and penetrating in Polish literature.
The reverse features a stylised portrait of Gabriela Zapolska, while the obverse bears the outline of the auditorium of the Juliusz Słowacki Theatre in Kraków.
in the same series/category