50 zł Władysław IV - Treasures of Stanislaw August
To order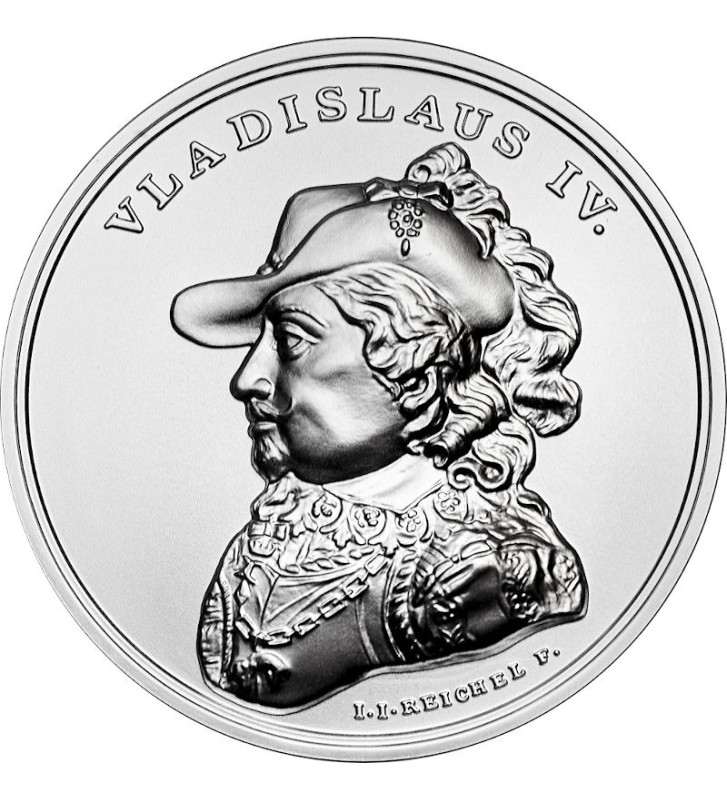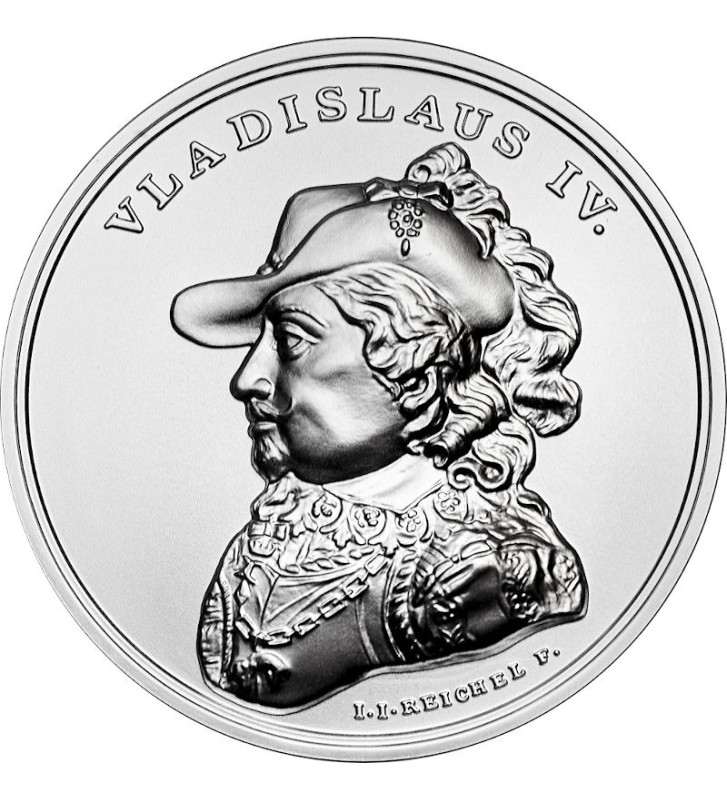  
Denomination

50 zl

Country

Poland

Metal

Ag 999

Weight

62,2 g

Size

Ø 45 mm

Quality

Proof

Mintage

5000 pcs

Date of issue

2020-12

Series

Skarby Stanisława Augusta
SECURE SHOPPING WITH SSL CERTIFICATE
INSURED SHIPMENT / OWN COLLECTION
Another already seventeenth coin from the "Treasures of Stanislaw August" series, which reproduces the famous eighteenth-century medal series with images of Polish kings commissioned by Stanisław August Poniatowski.
This time the coin features Władysław IV Vasa dynasty, son of King Sigismund III of Poland and Sweden and Anna Habsburg. He was elected king of Poland in November 1632, was crowned in Cracow in February 1633. Widely liked and respected, he gained the title of "ruler of four kingdoms" because he was elected Tsar of Russia (1610-1613) as a prince, in 1619 a Czech crown was offered to him and he remained the titular king of Sweden until his death.
On the reverse of the coin there is a bust of the king transferred from the medal (according to the painting by Marcello Bacciarelli). On the obverse of the coin we read a slightly shortened text from the reverse of the medal.
related products
To order
PLN228.65
Regular price
PLN269.00
-15%
Price
in the same series/category