10 zł Krzysztof Klenczon - History of Polish Popular Music, round
Available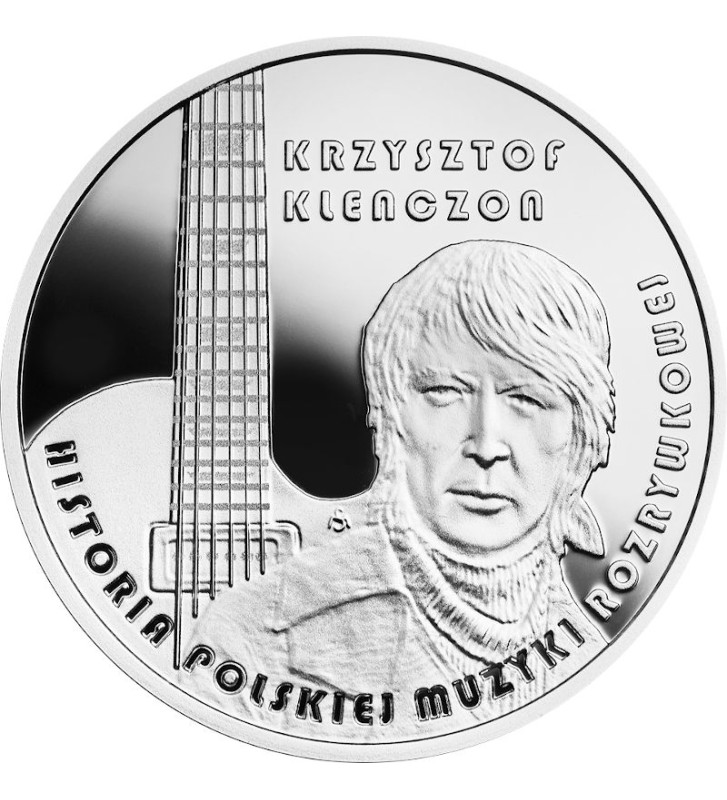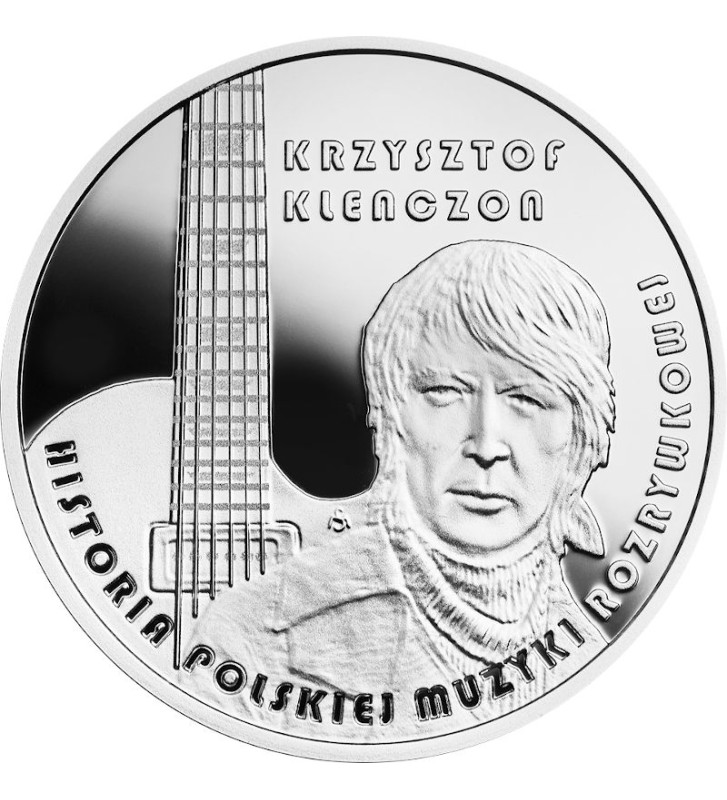  
Denomination

10 zl

Country

Poland

Metal

Ag 925

Weight

14,14 g

Size

Ø 32 mm

Quality

Proof

Mintage

12 000 pcs

Date of issue

2020-09

Accessories

Certificate, Box

Series

History of Polish Popular Music
SECURE SHOPPING WITH SSL CERTIFICATE
INSURED SHIPMENT / OWN COLLECTION
The National Bank of Poland issued another coin from the series "History of Polish Popular Music". So far the following coins have been issued in the series:
in 2020: Krzysztof Klenczon
in 2014: Grzegorz Ciechowski
in 2013: Agnieszka Osiecka
in 2011: Jeremi Przybora, Jerzy Wasowski
in 2010: Krzysztof Komeda
in 2009: Czesław Niemen
This year's issue is dedicated to Krzysztof Klenczon. He was a Polish composer, singer and guitarist of rock music. In the years 1962-1964 he was a guitarist of the band Niebiesko-Czarni, with which he performed in 1963 in "Olympia" in Paris. He was the leader of the famous band "Czerwone Gitary" (1965-1970). He was also a composer of the greatest hits of the "Czerwone Gitary" (next to Seweryn Krajewski).
On 11 October 1993, an association aimed at promoting the artistic work of Krzysztof Klenczon was registered in Gdynia.
The coin was struck from sterling silver 925. The reverse shows an image of Krzysztof Klenczon against a fragment of the guitar. On the obverse there is an image of a guitar griffin and a landscape depicting a cross and trees in the distance, referring to the song "White Cross".
in the same series/category
Available
Available
Available
Available
Soon
Available
Available
Available
Available
To order
To order
Available
Available
Available
Available
Available