5 Marek Austria & Germania
Available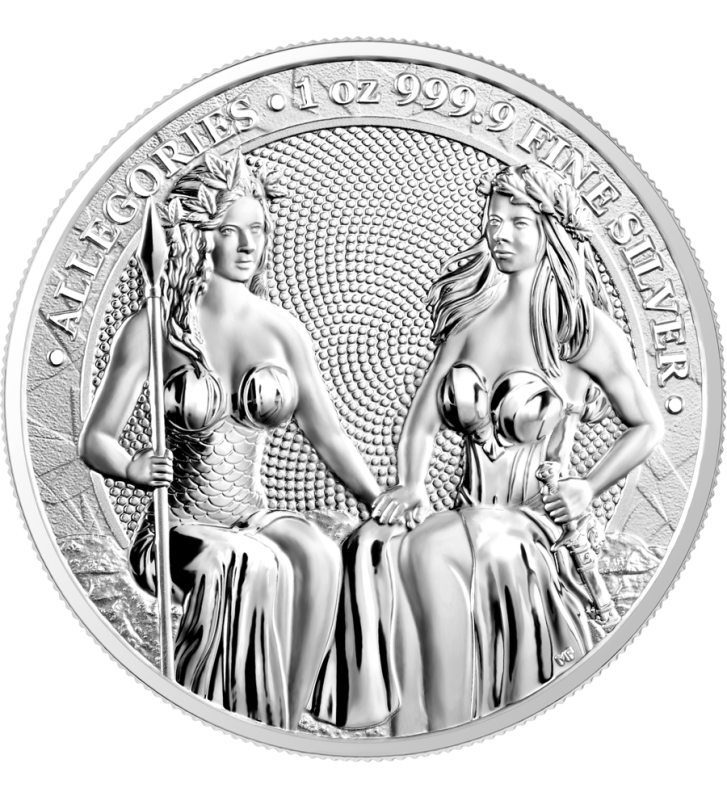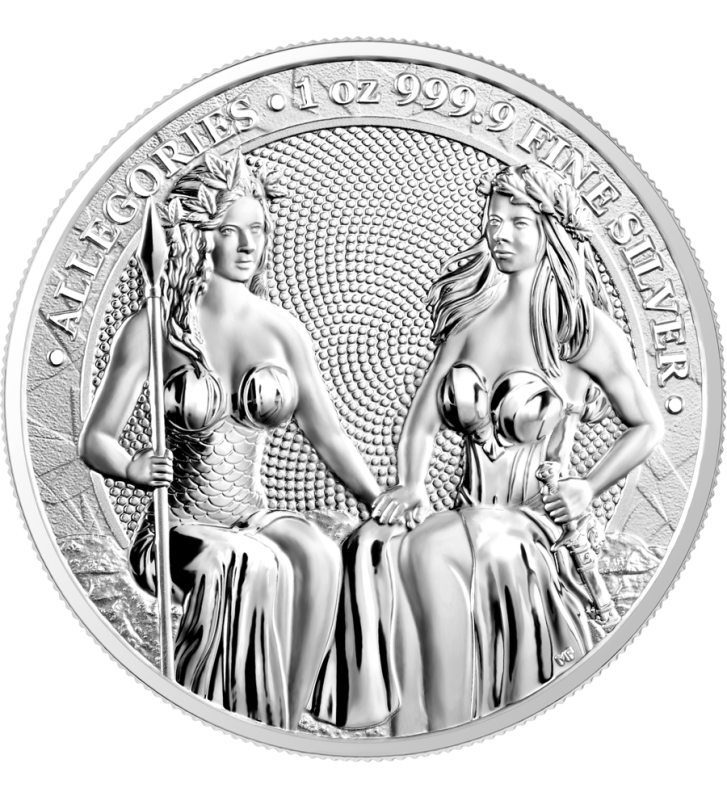  
Denomination

50 Mark

Country

Germania

Metal

Ag 999

Weight

31,1 g

Size

38.61 mm

Quality

BU

Mintage

25 000 pcs

Date of issue

2021

Accessories

Capsule

Accessories

Certificate
SECURE SHOPPING WITH SSL CERTIFICATE
INSURED SHIPMENT / OWN COLLECTION
The obverse of the coin shows the personifications of Austria and Germany, shown as young and beautiful women. In the past, Ms Austria was considered to be the epitome of a multi-ethnic country. In the artistic vision of the Mint, Germania holds a spear that symbolizes the axis of the world, power, dignity and honor. The Austrian woman's head is decorated with a laurel wreath, a symbol with multiple positive meanings, while Germania is topped with an oak branch - a tree that has accompanied her since the beginning of the series. Our heroine, on the other hand, holds her inseparable attribute - the imperial sword "Reichsschwert". The closeness between the two Germanic Amazons symbolizes the friendship between both cultures.
The reverse in line with the previous series, the image on the reverse is a coat of arms representing moral principles and noble values. Germania was a historical land and it was never an official state, so we decided to create our own interpretation of its coat of arms. Its symbolism and appearance are a figment of our imagination, but it was created in accordance with the applicable rules of heraldry.
All coins are certified. The COA included with each kit contains all the necessary information and guarantees the value of the coin.
in the same series/category