50 Mark Britannia and Germania - Allegories
Available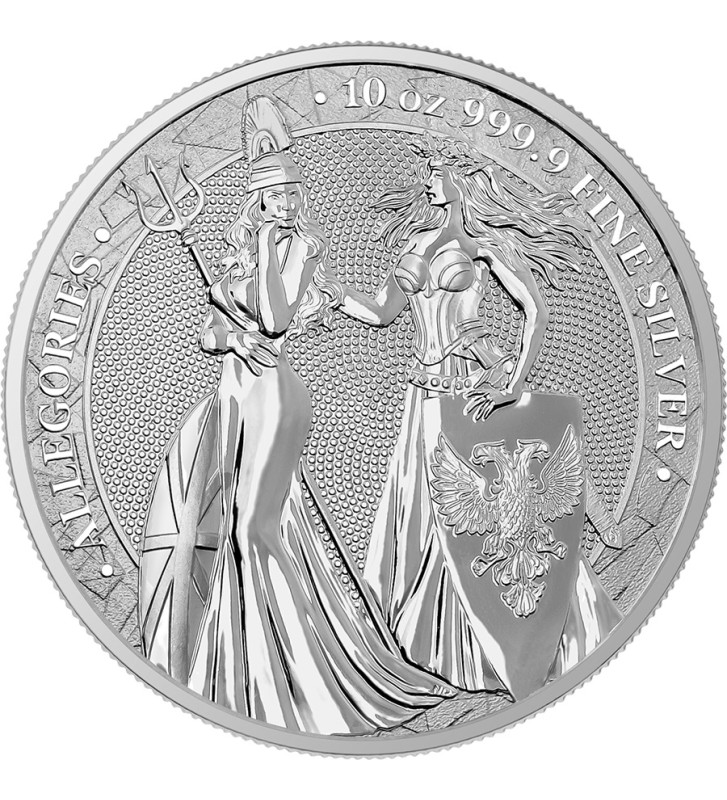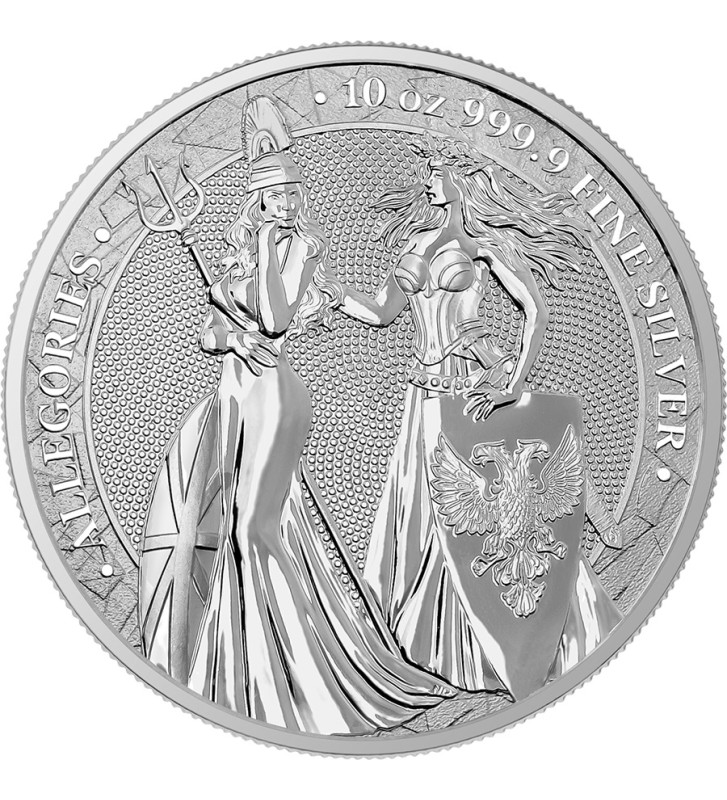  
Denomination

50 Mark

Country

Germania

Metal

Ag 999

Weight

311 g

Size

Ø 38,61 mm

Quality

BU

Mintage

250 pcs

Date of issue

2019-11

Accessories

Capsule

Accessories

Issue Folder
SECURE SHOPPING WITH SSL CERTIFICATE
INSURED SHIPMENT / OWN COLLECTION
For the first time in the history of numismatics the series "Allegories" was created. In this series, Germany, popular on coins, is juxtaposed with other national personifications.

The first Allegorie coin depicts the personifications of two historical lands: Germany and Britannia. On the reverse this time the sword of Germania rests in the vagina attached to the waist, and Germania herself reaches out in a peaceful gesture to Britannia, which is surrounded by characteristic attributes - a Roman helmet with a plume, shield and trident, referring to the former maritime power of its land.

The obverse shows moral principles and noble values. The garland from oak leaves symbolises loyalty, stability and national unity. The shield is an attribute of gods and heroes, a symbol of truth, fidelity and trust. The crown in heraldry is a symbol of power and nobility, as well as knighthood.

The above symbols correspond directly to the values represented by Germany and Brittania. However, coats of arms are a figure of imagination and do not represent any noble families or kingdoms.
in the same series/category