5$ Big Bang - Universe
2 oz Ag 999 Meteorite NWA 11228
To order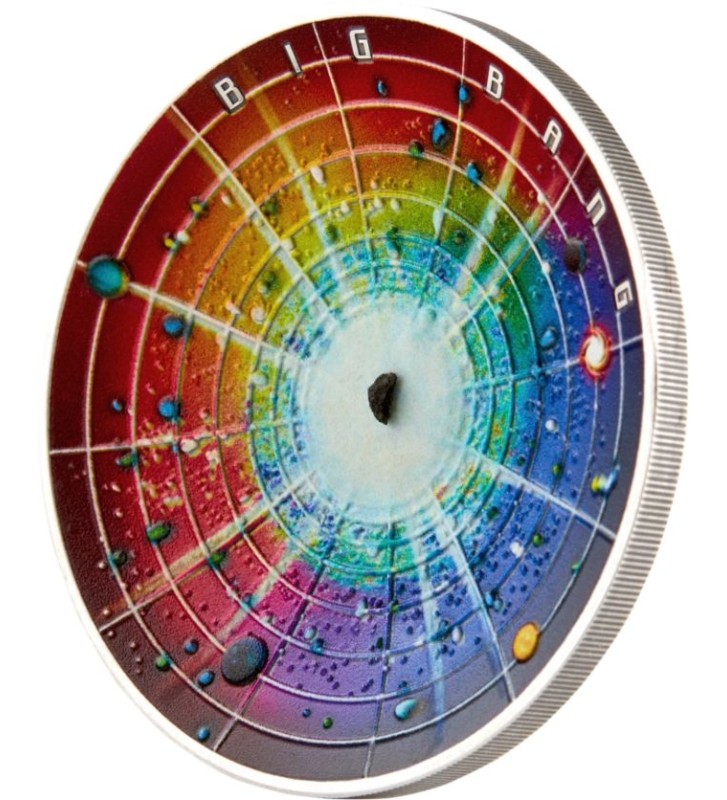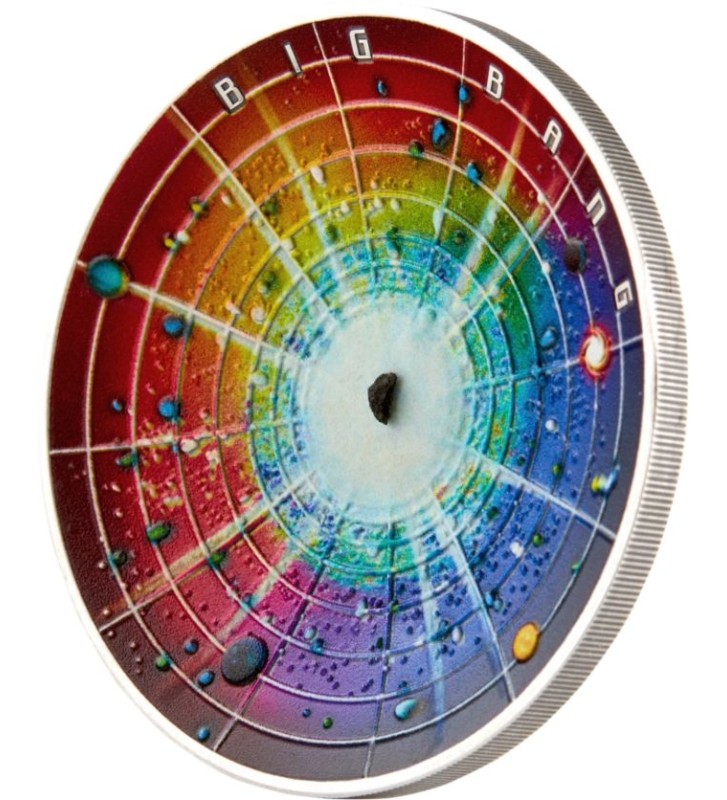  
Denomination

5 $

Country

Niue Island

Metal

Ag 999

Weight

62,2 g

Size

Ø 50 mm

Quality

Antique Finish

Additions

Printing UV

Additions

Fluorescent Printing

Additions

Meteorite

Mintage

500 pcs

Date of issue

2019

Accessories

Certificate, Box

Series

Universe
SECURE SHOPPING WITH SSL CERTIFICATE
INSURED SHIPMENT / OWN COLLECTION
We present you the first coin from the unique series devoted to the most important cosmic phenomena of the Universe. According to chronology, the Big Bang opens the series.
According to the most probable scientific theory, the Universe, i.e. space, time, matter, energy and influence, emerged as a result of the Big Bang. One should not understand this phenomenon too literally - explosion is understood not as an explosion, but as the expansion of space.
The coin dedicated to the Big Bang has the shape of a lens and is minted from two ounces of silver 999.
Reverse:
This is the concave part of the coin in which the meteorite NWA 11228 piece is located in the centre, the lightest part. It is surrounded by a multi-colored fluorescent UV print imitating space with planets and stars.
Obverse:
On this part the oxidation of the coin is visible. The information about the parameters: issuer, denomination, year of issue was placed along the edge. There is also the name of the series "Universe", the name of the queen "Elizabeth II", whose image we can admire at the top of the obverse.

The project of the coin was enchanted by many collectors at this year's Numismatic Fair in Berlin. We recommend it as a good investment!
Graphic projects:
in the same series/category