1000 Francs Rusalka - Slavic Bestiary BU
To order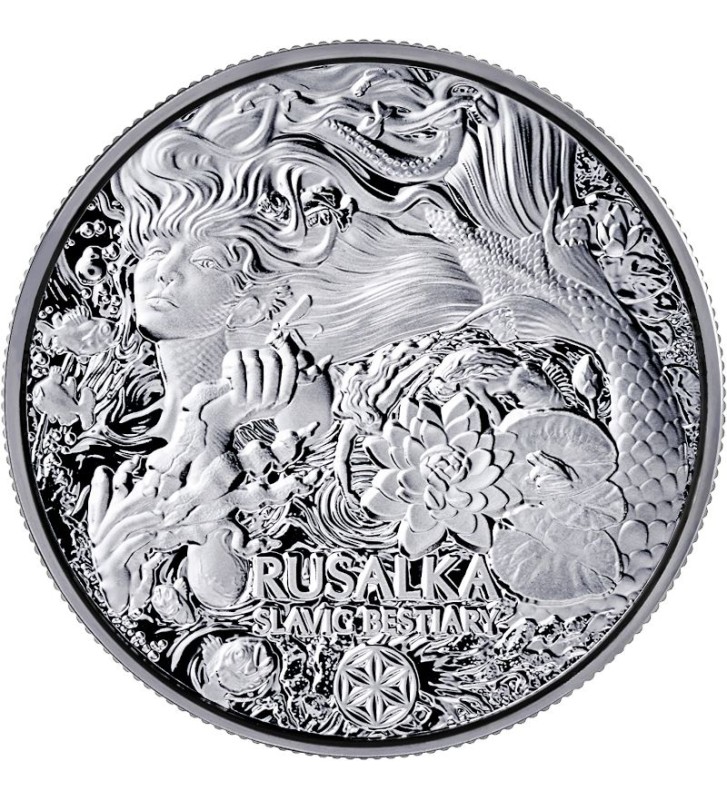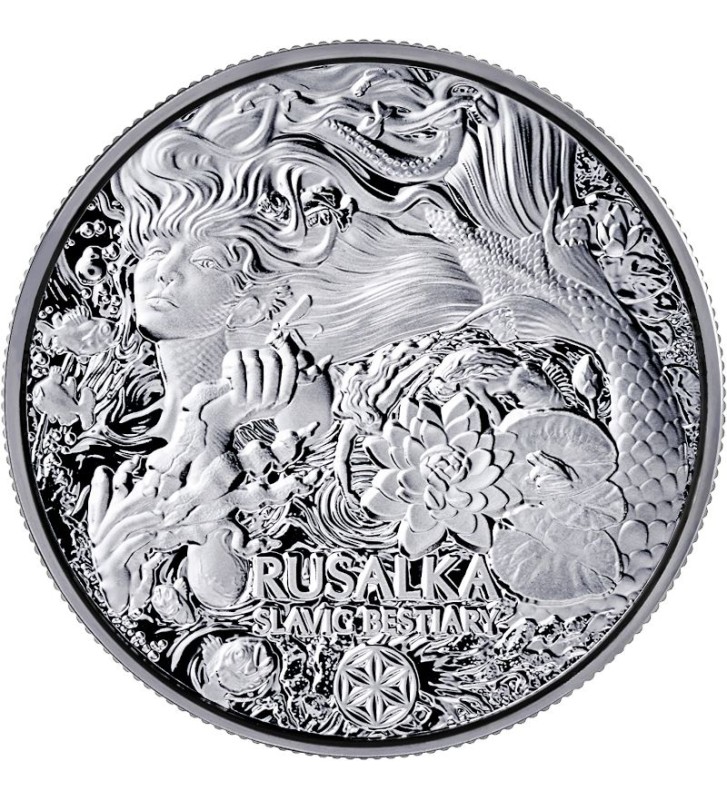 The design of the coin is illustrative and may differ from the final result.
 
Denomination

1000 Francs

Country

Cameroon

Metal

Ag 999

Weight

62,2 g

Size

Ø 38,61 mm

Quality

BU

Mintage

10 000 pcs

Date of issue

2023-01

Accessories

Capsule

Accessories

Certificate

Series

Slavic Bestiary

Availability

To order
SECURE SHOPPING WITH SSL CERTIFICATE
INSURED SHIPMENT / OWN COLLECTION
PLEASE NOTE: There is a limit of 30 items (maximum quantity allowed in all customer purchases). The price is correlated with the price of silver and changes in real time. The premium on a coin is not fixed - it may be subject to change. For logistical reasons, we do not combine orders for Rusalka 2 oz BU with earlier and later orders.
The first bullion coin of the Mint of Gdansk!
We are pleased to present our first bullion coin. It is Rusalka from the "Slavic Beastiary" series. It was minted from 2 ounces of silver. Both the reverse and obverse are eye-catching with their details and particulars. The mintage of this bullion coin is only 10 000 pieces.
Why should you be interested in investment silver?
Next to gold, silver is the most popular precious metal. It is widely used in industry, and this makes the demand for this bullion steadily increase. It is a grateful subject for novice investors, as it does not require a large amount of money or specialized knowledge. The purchase and subsequent sale of silver is practically no different from purchases of other physical goods. Investing in silver can be a sensational addition to an investment portfolio. With the current economic situation, it is worth turning your attention to silver to protect your savings from inflation, for example
Those interested in purchasing the entire series of "Slavic Beasts" bullion coins should pay attention to the wooden case, making it easier to store these coins in one safe place.
In Slavic mythology rusalkas were demonic creatures inhabiting forests, fields and bodies of water. They were imagined as beautiful, naked girls with long, loose hair. They laughed loudly and sang. They appeared during the new moon and attracted young men to them. If anyone approached them, the hair of the mermaids turned green and their faces twisted. The rusalkas would kill lured people who touched them. It was believed that maidens who died before they could get married became rusalkas.  
in the same series/category