5$ The Last Wish - The Witcher Book Series
To order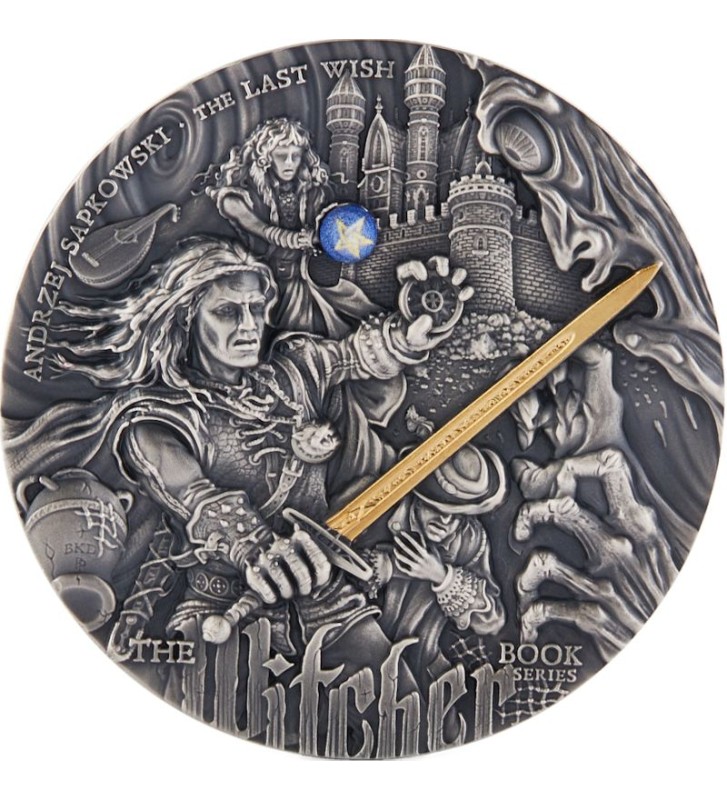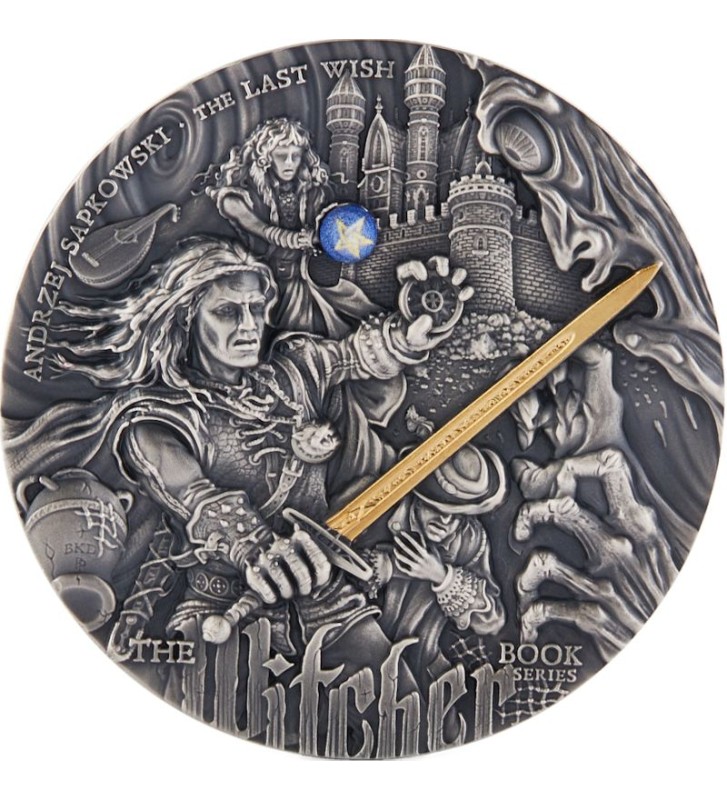  
Denomination

5 $

Country

Niue Island

Metal

Ag 999

Weight

62,2 g

Size

Ø 45 mm

Quality

Antique Finish

Additions

High Relief

Additions

Selective gold plating

Additions

3D insert

Mintage

2000 pcs

Date of issue

2019-11

Accessories

Certificate, Box

Series

The Witcher Book Series
SECURE SHOPPING WITH SSL CERTIFICATE
INSURED SHIPMENT / OWN COLLECTION
The most awaited coin of 2019! The Mint of Gdansk together with Andrzej Sapkowski presents the world's first coins dedicated to The Witcher Book Series!
The Witcher is a series of books by Polish fantasy writer Andrzej Sapkowski, who talks about the adventures of a monster hunter. 
The title witcher deals with paid killing of monsters threatening the safety of people living in the witcher's world.
This silver coin is the main coin of each issue. The series opens with "The Last Wish", which refers to Sapkowski's short story, which is an introduction to the whole series.
The coin is struck from 62.2 grams of fine silver. The coin's reverse shows the fighting main character, who together with Yennefer is trying to save his companion Dandelion, possessed by the Genie's spell. Each detail of the reverse is perfectly visible thanks to a very high relief, which is 3 mm. The accessories also attract attention. The hero's most important sword was plated with pure gold. Yennefer in turn received a colorful ball printed in a 3D printer. 
The obverse is decorated with ornaments of Cintra Castle, its main hall and hero's attributes: swords and the wolf symbol. Also the box in which the coin is hidden has a symbol of the main character. 
This coin is legal tender on the island of Niue. At the same time, the head of Niue territory is the ruler of Great Britain, so the obverse of the coin must bear the image of Queen Elizabeth II and inscriptions in English.
Issue plan:
1. The Last Wish (2019)
2. Sword of Destiny (2020)
3. Blood of Elves (2021)
4. Time of Contempt (2022)
5. Baptism of Fire (2023)
6. The Tower of the Swallow (2024)
7. The Lady of the Lake (2025)
8. Season of Storms (2026)
Draft:
3D model:
Creation of the Project:
Film with a coin:
in the same series/category