50 Mark Italia and Germania - Allegories
Available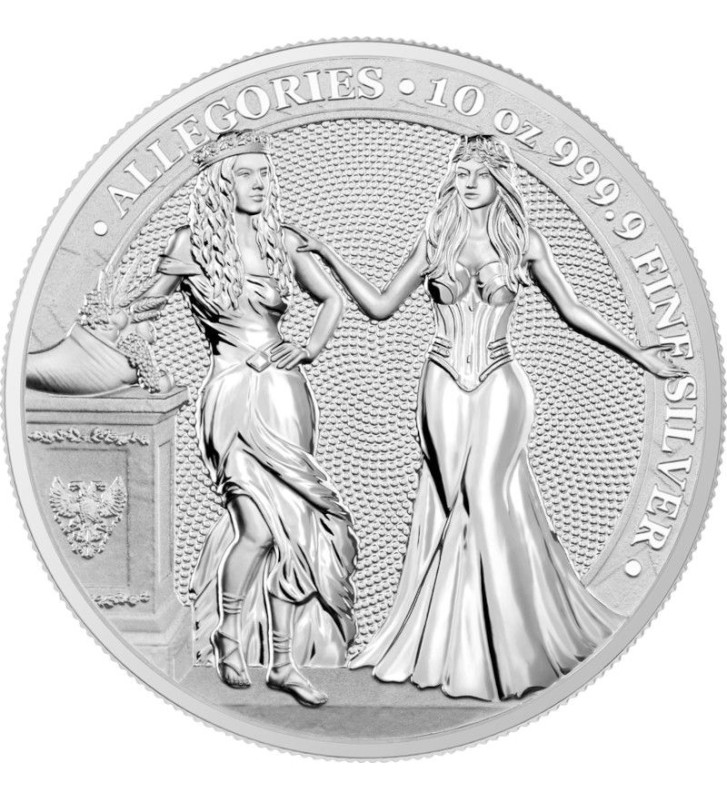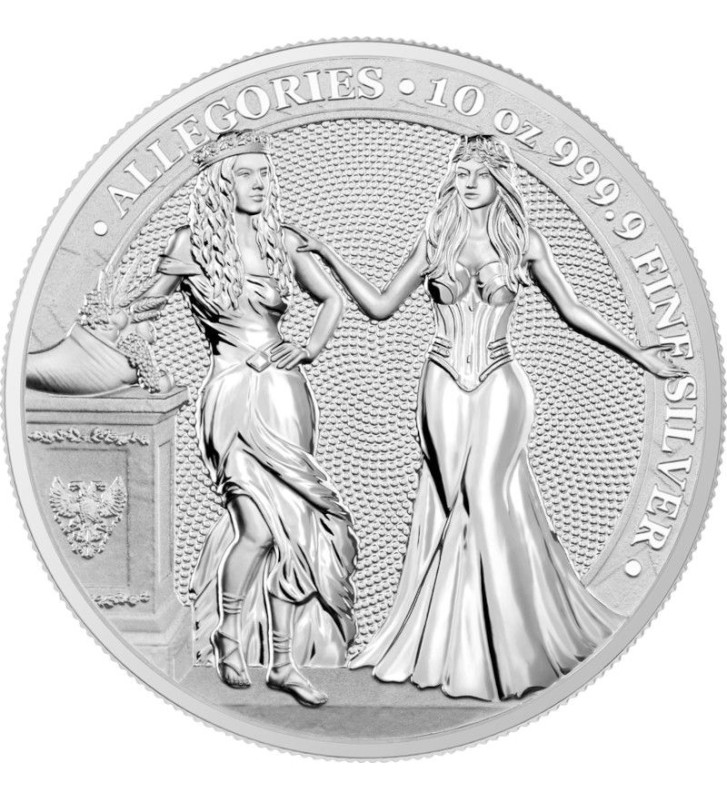  
Denomination

50 Mark

Country

Germania

Metal

Ag 999

Weight

311 g

Size

Ø 38,61 mm

Quality

BU

Mintage

250 pcs

Date of issue

2021-01

Accessories

Certificate, Box

Series

Allegories
SECURE SHOPPING WITH SSL CERTIFICATE
INSURED SHIPMENT / OWN COLLECTION
Another coin join to the series "Allegories". In this series, the popular on coins Germania is juxtaposed with other national personifications.
This time, Germania is accompanied by Italia. It is the personification of Italy. 
Italia is a dark haired woman with a crown shaped like a wall with towers on her head. She holds a sword in one hand and ears of grain in the other, symbolizing prosperity. Since il Risorgimento, the figure has taken on tricolored robes in the colors of the flag of Italy along with the emblem of the country which was used between 1870 and 1890 during the Kingdom of Italy. Since 1948, the date of the establishment of the Italian republic, modern images of Italy have been enhanced with the current emblem of Italy.
These symbols correspond directly to the values represented by Germany and Columbia. However, coats of arms are a figure of imagination and do not represent any noble family or kingdom.
related products
Available
To order
Available
in the same series/category
Available
10 days
7 days
Soon
10 days
Available
10 days
7 days
7 days
10 days
10 days
10 days
7 days
7 days
To order
Available