Wooden Box Queen's Beasts 2 oz
Available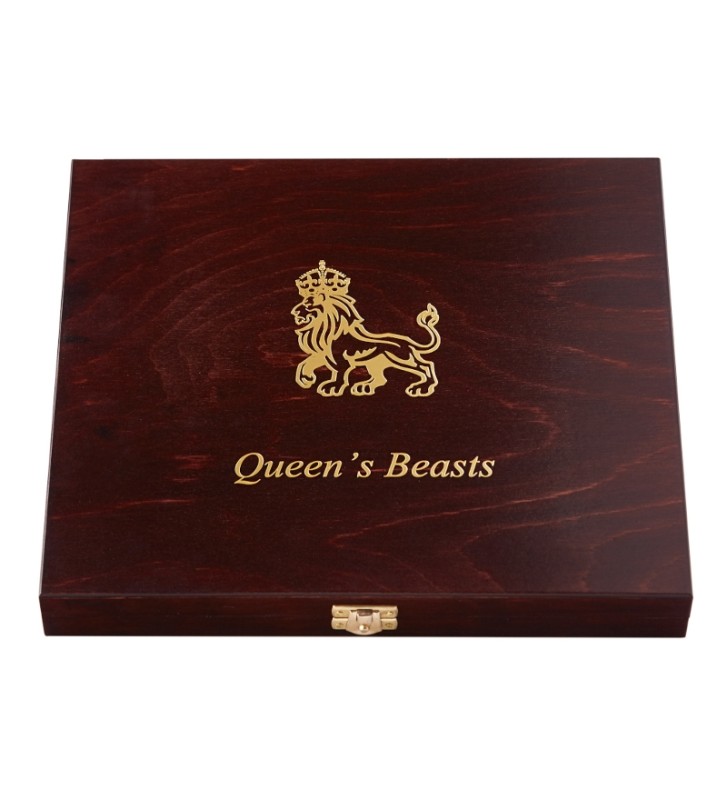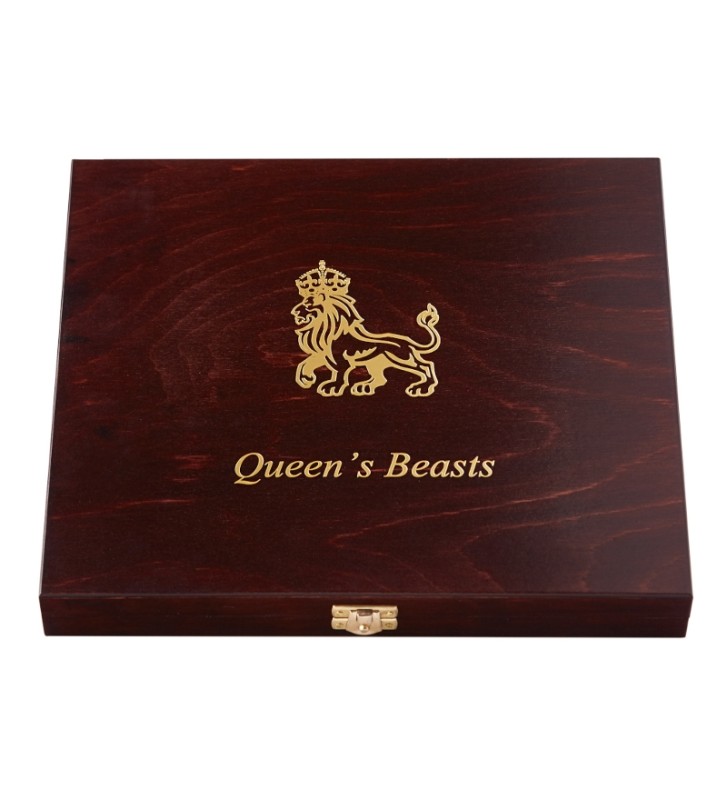  
Country

Poland

Size

29,5 x 25,5 x 4 cm

Accessories

Capsule

Series

Queen's Beasts

Series

Wooden Boxes for Queen's Beasts series
SECURE SHOPPING WITH SSL CERTIFICATE
INSURED SHIPMENT / OWN COLLECTION
The Beast of the Queen is a series of 10 coins issued from 2016 to 2020.
Thanks to this cassette, beautiful coins will gain their due elegant setting. They will look great in perfectly measured holes, under which there are signatures for individual coins.
The box is one-storey. Under each coin there is a signature in English.
We attach 10 caps to the box for coins that do not originally have them.
The cassette was made in Poland, from the highest quality wood.
The cassette is sold without coins.
related products
Available
PLN228.65
Regular price
PLN269.00
-15%
Price
Available
Available
PLN271.15
Regular price
PLN319.00
-15%
Price
in the same series/category
Available
PLN186.15
Regular price
PLN219.00
-15%
Price
Available
Soon
PLN237.15
Regular price
PLN279.00
-15%
Price
Available
Available
To order
To order
To order
Available
PLN228.65
Regular price
PLN269.00
-15%
Price
Available
To order
To order
Available
For bar in Certipack 5.4 x 8.5 cm
Available
To order
Available
PLN228.65
Regular price
PLN269.00
-15%
Price