NBP Issue Plan for 2021
Each year the National Bank of Poland prepares an Emission Plan for the following year. This year, already in the summer, we will find out what coins we can expect in 2021. 
The plan includes, among others, popular coins from the "Treasures of Stanislav August" series with the face values of PLN 500 and PLN 50. The series "The Enduring Soldiers" will also be continued. We are also pleased with next year's coin from the "Discover Poland" series, which will present the famous Gdansk Crane, as well as a coin dedicated to the defence of the Polish Post Office in Gdansk. 
Please note, however, that the NBP reserves the right to change the plan.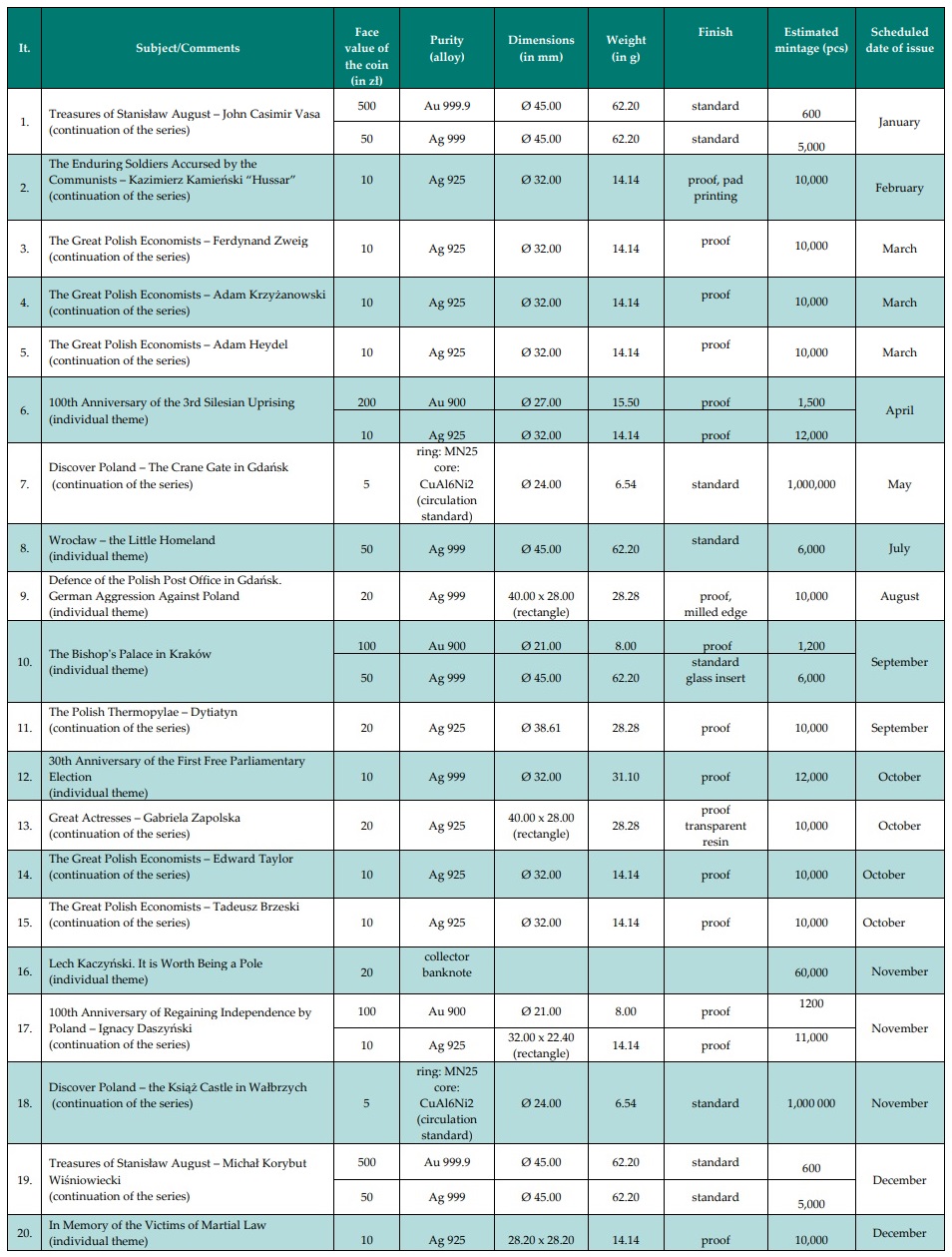 Author: Izabela Lemańczyk