2$ Curupira - World of Cryptids
Available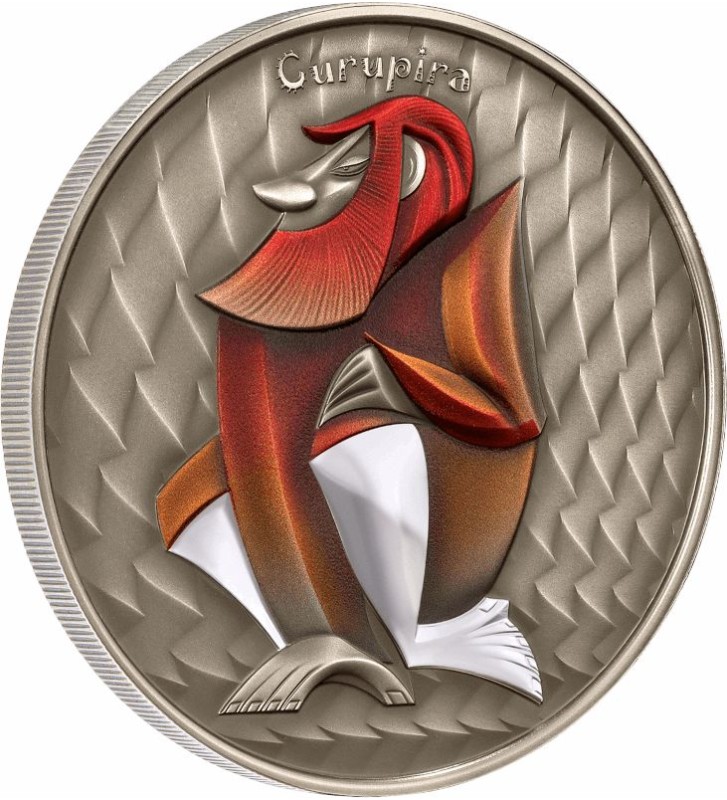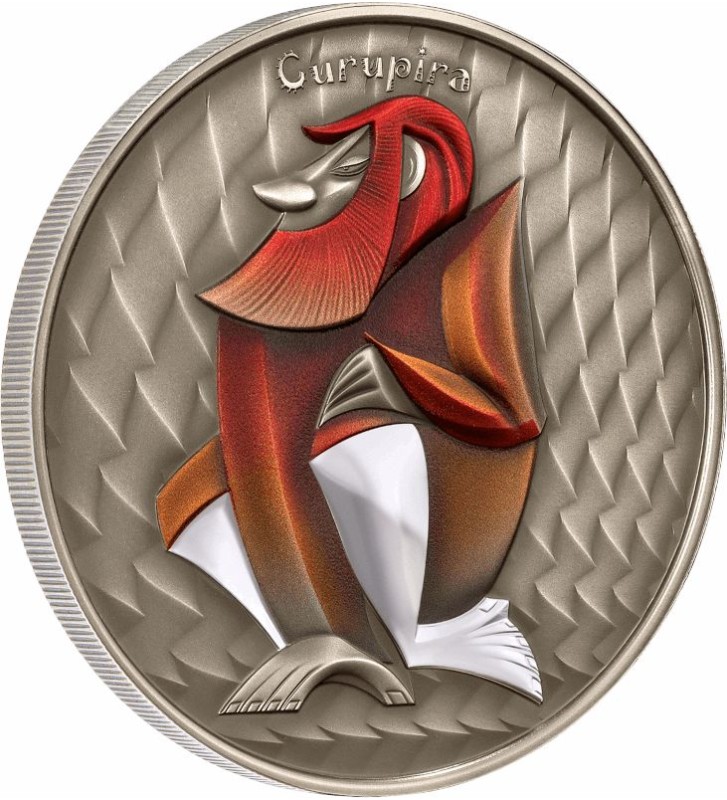  
Denomination

2 $

Country

Niue Island

Metal

Ag 999

Weight

31,1 g

Size

Ø 40 mm

Quality

Antique Finish

Additions

Printing UV

Mintage

1000 pcs

Date of issue

2023-03

Accessories

Certificate, Box

Series

World of Cryptids
SECURE SHOPPING WITH SSL CERTIFICATE
INSURED SHIPMENT / OWN COLLECTION
Another coin in the fascinating series "World of Cryptids". The series will include 12 collector coins with unique characters.  
Curupira is a small humanoid creature from Brazilian beliefs. 
Its distinctive feature is red or orange colored hair. He is a humanoid creature, resembling a human or dwarf, with one difference - his feet are backwards. The creature lives in the forests of Brazil and uses its unusual feet to create tracks on the ground to mislead hunters and travelers. It is also capable of creating illusions and making sounds that are like a loud whistle, driving its prey to fear and madness. However, it mainly hunts poachers and hunters who take more from the forest than they actually need. It also attacks people who hunt animals while they are caring for their offspring.
Cryptid - a hypothetical animal whose existence is the subject of research by cryptozoologists, but has not been confirmed by zoology. Cryptids are animals thought to be long extinct or known from transmissions. Occasionally, the human-like cryptids are also distinguished, e.g. Yeti, Bigfoot.
Review photo.
related products
To order
To order
To order
in the same series/category