2$ Dwarves - World of Cryptids
To order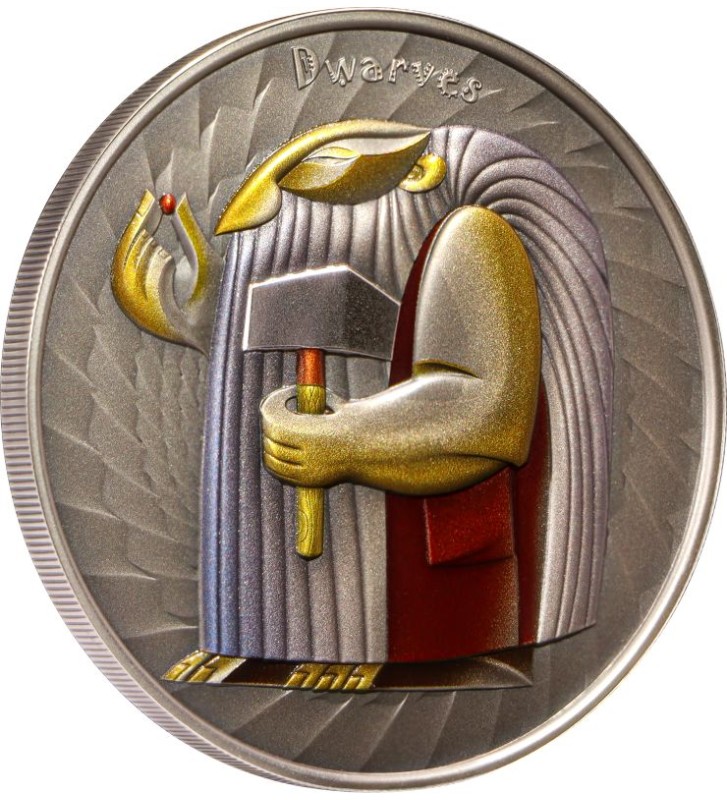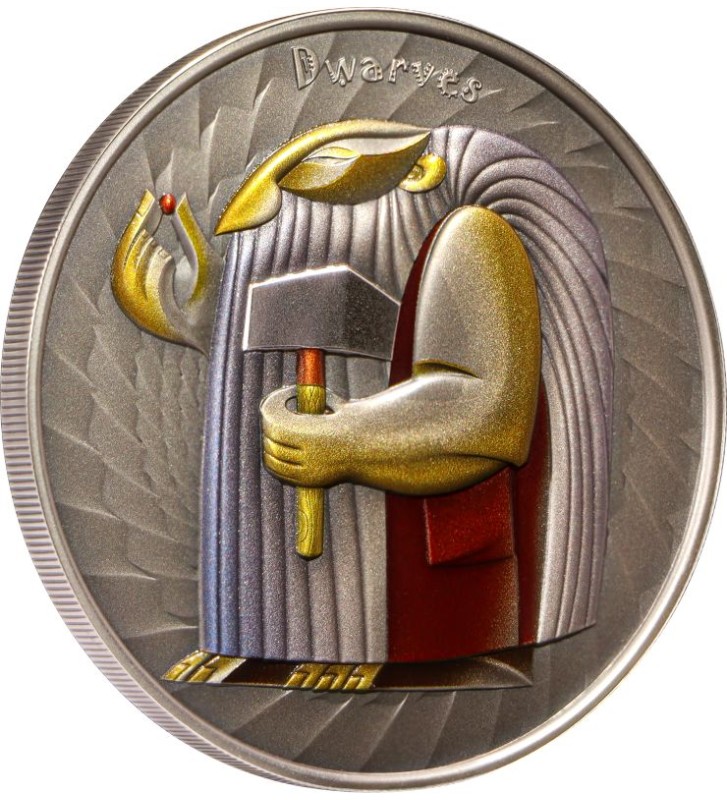  
Denomination

2 $

Country

Niue Island

Metal

Ag 999

Weight

31,1 g

Size

Ø 40 mm

Quality

Antique Finish

Additions

Printing UV

Mintage

1000 pcs

Date of issue

2023-03

Accessories

Certificate, Box

Series

World of Cryptids
SECURE SHOPPING WITH SSL CERTIFICATE
INSURED SHIPMENT / OWN COLLECTION
The third coin the the fascinating series "World of Cryptids". The series will include 12 collector coins with unique characters.  
Dwarves are creatures from Norse and Germanic mythology, later also present in German and Scandinavian folklore, and contemporary in literature, films and fantasy games. They gained notoriety through the books of J.R.R. Tolkien. In most fantasy works, dwarves are a very mysterious race. They defend their secrets, sometimes even secreting their speech so that it is incomprehensible to others. They are also very honorable. In appearance, they are low and stocky creatures with great strength. They originally lived in mines (usually gold). In battle they are most likely to use axes or hammers and always wear long beards, usually braided into fancy braids.
Cryptid - a hypothetical animal whose existence is the subject of research by cryptozoologists, but has not been confirmed by zoology. Cryptids are animals thought to be long extinct or known from transmissions. Occasionally, the human-like cryptids are also distinguished, e.g. Yeti, Bigfoot.
Review photo.
related products
Available
To order
To order
in the same series/category