20$ Antikythera Mechanism - Archeology and Symbolism
To order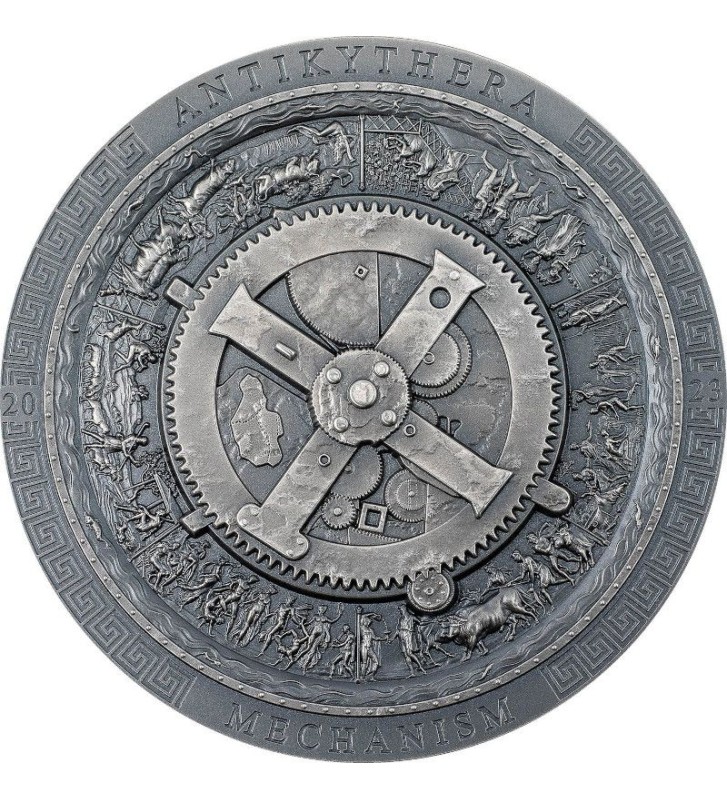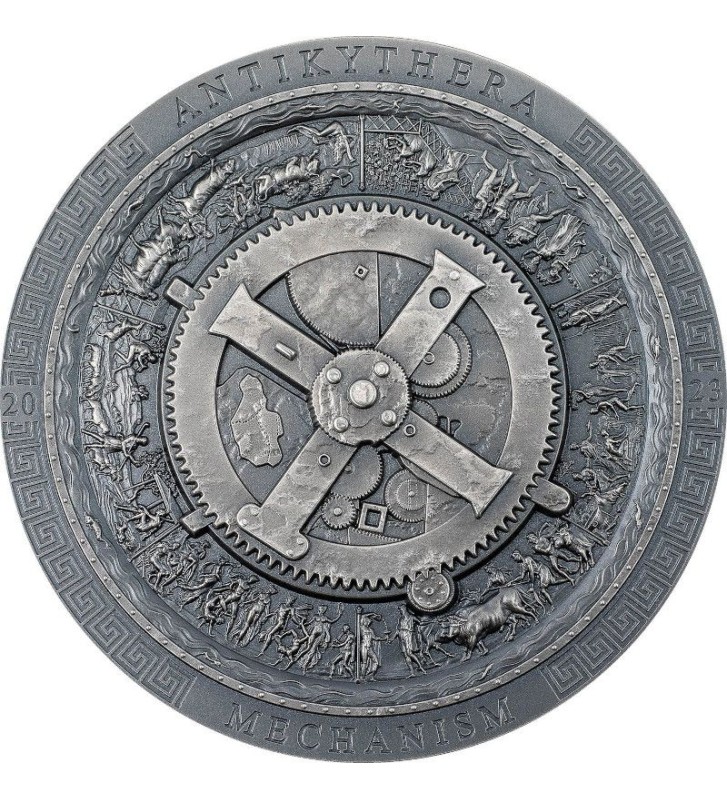  
Denomination

20 $

Country

Cook Islands

Metal

Ag 999

Weight

93,3 g

Size

Ø 65 mm

Quality

Antique Finish

Additions

High Relief

Mintage

333 pcs

Date of issue

2023-02

Accessories

Certificate

Series

Archeology and Symbolism
SECURE SHOPPING WITH SSL CERTIFICATE
INSURED SHIPMENT / OWN COLLECTION
The Antikythera Mechanism coin is the another issue in the "Archeology and Symbolism". series. The use of enhanced ultra-high relief Smartminting©️ technology puts this coin in a completely new perspective. The limited mintage is only 333 pieces. The coin comes in a beautiful box with a Certificate of Authenticity. 
The coin's reverse shows the Antikythera mechanism in the middle in very high relief. Surrounding the Antikythera mechanism are various sculptures from ancient Greece. Surrounded by a circle of waves and metal ornaments representing the sea and the ship in which it was found. The obverse of the coin depicts the standard emblem of Mongolia.
The Antikythera mechanism is an Ancient Greek hand-powered orrery, described as the oldest known example of an analogue computer used to predict astronomical positions and eclipses decades in advance. It could also be used to track the four-year cycle of athletic games which was similar to an Olympiad, the cycle of the ancient Olympic Games.
in the same series/category