10$ Sword of Destiny - The Witcher Book Series
To order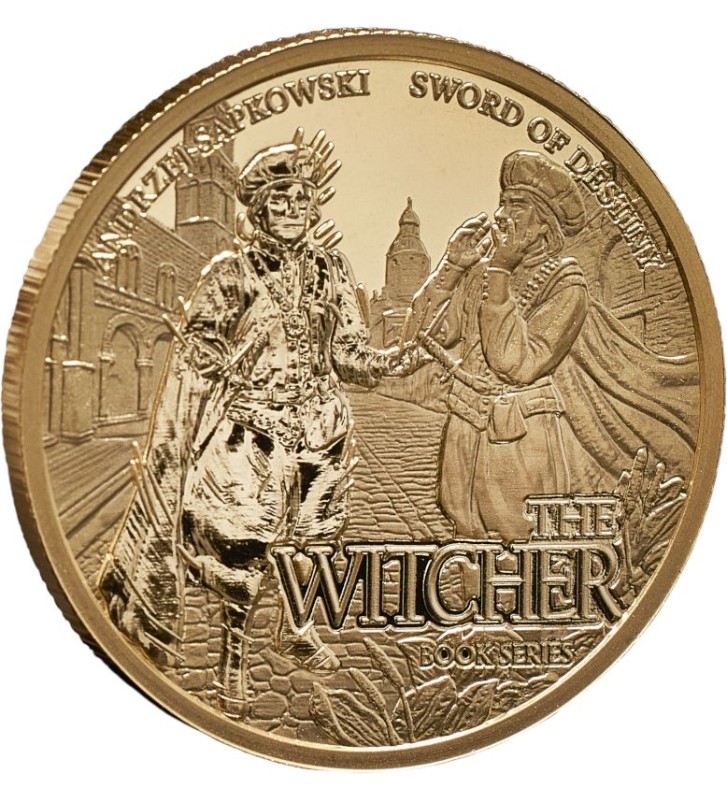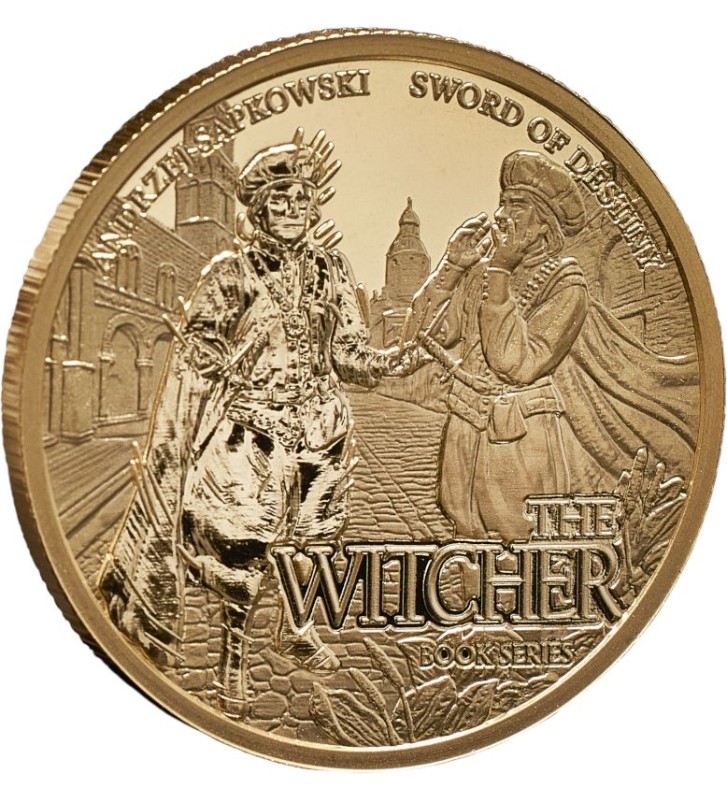  
Denomination

10 $

Country

Niue Island

Metal

Au 9999

Weight

3.11 g

Size

Ø 16 mm

Quality

Proof

Mintage

1000 pcs

Date of issue

2022-12

Accessories

Certificate, Box

Series

The Witcher Book Series
SECURE SHOPPING WITH SSL CERTIFICATE
INSURED SHIPMENT / OWN COLLECTION
PLEASE NOTE: When purchasing this item, there is a limit of: 8 items (maximum quantity allowed in all customer purchases).
Once again The Witcher Book Series has been minted in pure gold!
This is the world's second coin in the "Witcher Book Series" struck from gold of the purest purity 9999. The combination of valuable bullion and a global phenomenon is a recipe for an ideal investment. 
On the reverse side of the coin is the moment of transformation of the mimics. Dopplers (also called shifters, mimics) are shapeshifters who can take the form of anyone or any beast they have encountered, provided it has a similar body weight. They used to live in the plateau near modern-day Novigrad but moved to the city itself after it proved to offer more possibilities of survival. In natural form they look quite hideous – like bald, long-nosed and yellow-eyed midgets with elongated limbs, tongues, and noses; somewhat resembling a figurine molded out of dough. They rarely remain so, however – they can change into any being who they know and who does not differ from their size. They can copy so precisely that apart from appearance they acquire physical features (like voice), skills, mindset, and characteristic behaviors. To do all this they don't need any previous insightful observation, they do it instinctively. They also can change fragments of their bodies into clothes or equipment, like a sword or lute.
On the obverse, on the other hand, there are symbols related to the journey of White Wolf.
The coin was struck from 1/10 of an ounce of gold. Each coin comes with a certificate of authenticity in an elegant wooden box, varnished to high gloss. The mintage is limited - only 1000 pieces were struck!
Issue plan (may be subject to change):
1. The Last Wish 
2. Sword of Destiny 
3. Blood of Elves 
4. Time of Contempt 
5. Baptism of Fire
6. The Tower of the Swallow 
7. The Lady of the Lake 
8. Season of Storms 
Design of coin:
related products
To order
To order
To order
in the same series/category