5000 CFA Silkpunk - The Punk Universe
Available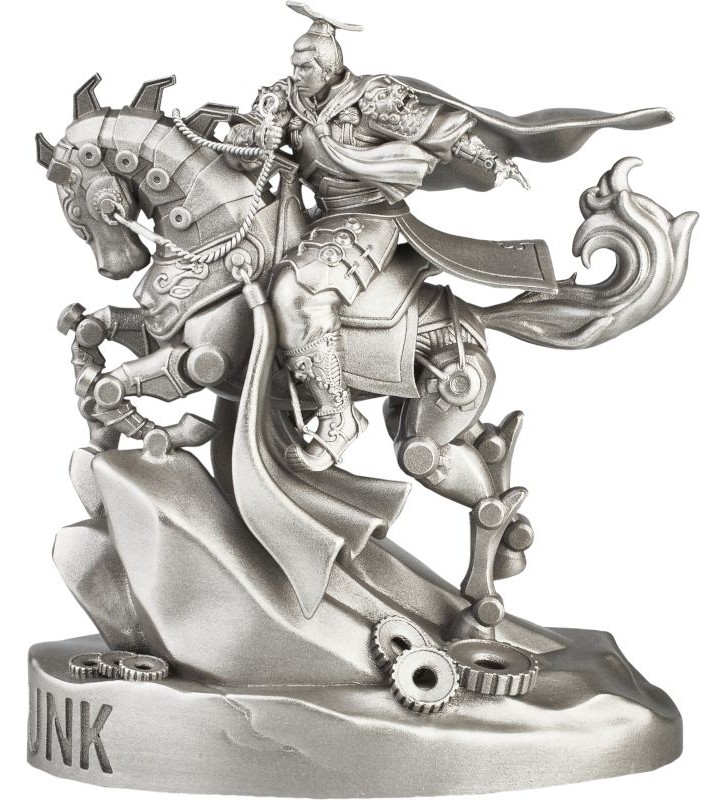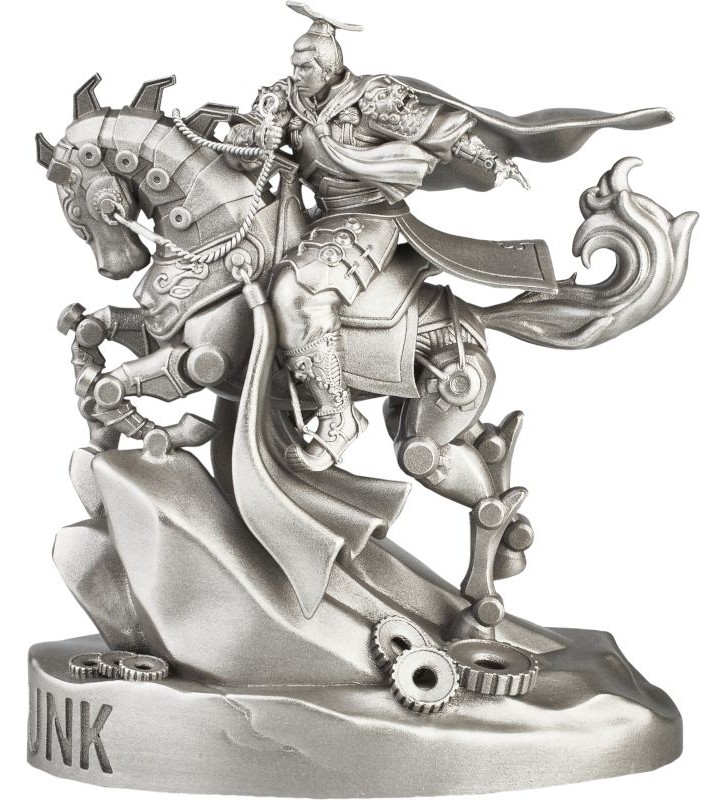 The design of the coin is illustrative and may differ from the final result.
 
Denomination

5000 Francs CFA

Country

Cameroon

Metal

Ag 925

Weight

155,5 g

Size

65 x 40 x 73 mm

Quality

Antique Finish

Additions

Numbered obverse

Mintage

200 pcs

Date of issue

2022-11

Accessories

Certificate, Box

Series

The Punk Universe

Availability

Available
SECURE SHOPPING WITH SSL CERTIFICATE
INSURED SHIPMENT / OWN COLLECTION
PLEASE NOTE: When purchasing this item, there is a limit of: 5 items. (maximum quantity allowed in all customer purchases).
"The Punk Universe" series enhanced with a futuristic statue coin!
Our new coin perfectly captures the character of the science-fiction trend of silkpunk. It is a modern form of numismatics - a coin in the shape of a statue. The reverse is stunning in its appearance. A bionic Asian warrior rides his mechanical horse. The design surprises with the amount of detail. The obverse of the coin shows the issuer's coat of arms, the denomination, the bullion proof and numbering.
The mintage of the coin is strictly limited - only 200 pieces worldwide! The coin is delivered in a dedicated box together with a certificate of authenticity.
This coin is an excellent investment for all sci-fi fans, but also for those who want to successfully invest their finances.
The term Silkpunk describes a genre of a mixture of science fiction and fantasy that draws inspiration from ancient East Asia. It focuses on technologies and devices made from natural materials of historical significance to East Asian and Pacific Islanders, such as bamboo, shell, coral, paper or silk. It is based on bionics - the science of imitating the way nature behaves and functions - and aims to construct better machines or materials by using solutions created by nature during millions of years of evolution. 
in the same series/category