2£ Burning King Arthur - Burning Myths and Legends
Available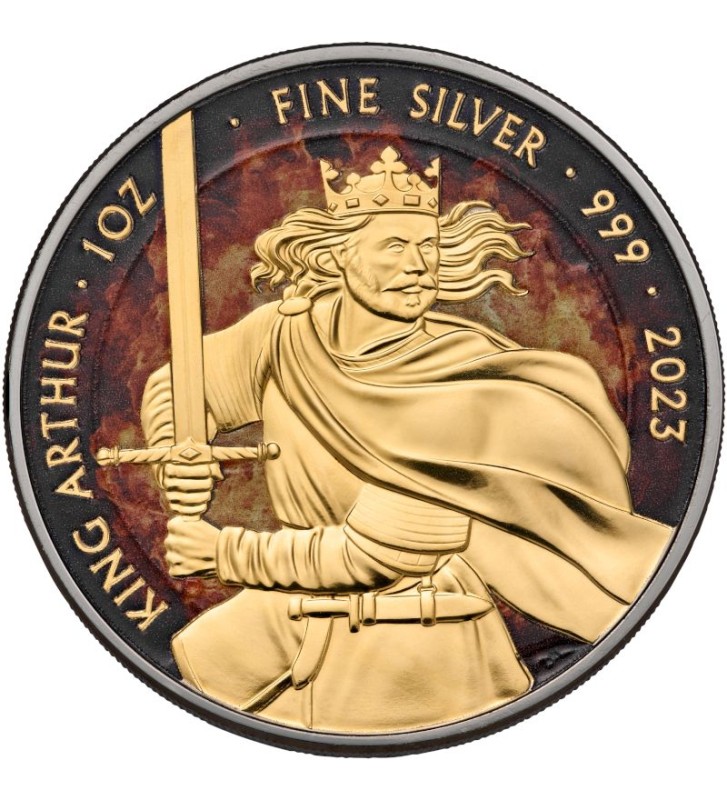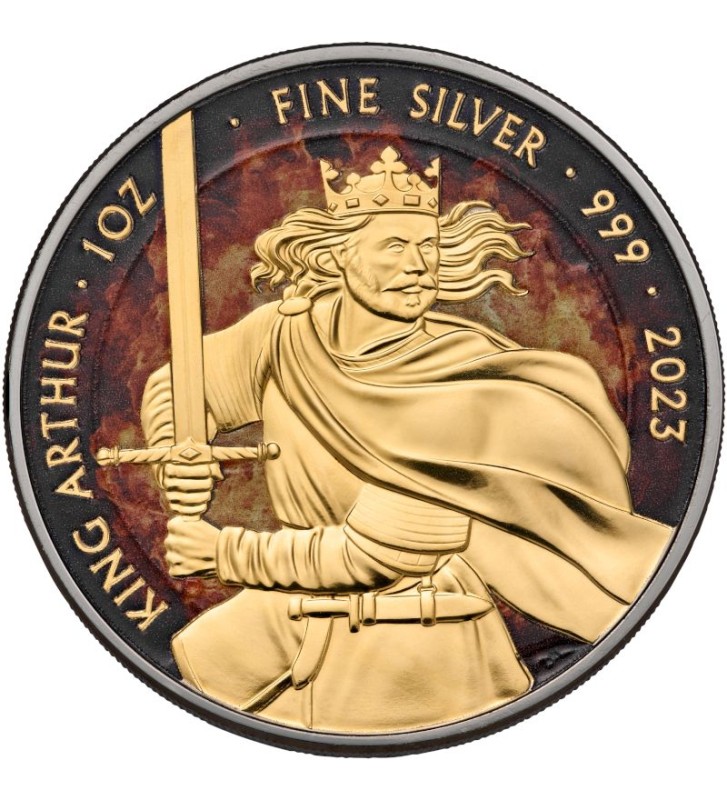 The design of the coin is illustrative and may differ from the final result.
 
Denomination

2 £

Country

Great Britain

Metal

Ag 999

Weight

31,1 g

Size

Ø 38,61 mm

Quality

BU

Additions

Printing UV

Additions

Ruthenium

Additions

Selective gold plating

Mintage

200 pcs

Date of issue

2022-11

Accessories

Certificate, Box

Series

Burning Myths and Legends

Dostępność

Dostępny
SECURE SHOPPING WITH SSL CERTIFICATE
INSURED SHIPMENT / OWN COLLECTION
PLEASE NOTE: when purchasing this item, there is a limit of: 10 items. (maximum quantity allowed in all customer purchases).
The fourth coin in the "Burning Myths and Legends" series.
The coin has been clad, which is the most exclusive method of coin refinement. The obverse and reverse was covered with black ruthenium, a rare transition metal that became a perfect backdrop for the King Arthur. The King itself has been decorated with 24-carat gold.

Thanks to the combination of ruthenium and gold, the coin gains in value and looks truly unique. Dark ruthenian brings out the splendor, and gold exposes the richness of the techniques used. This resulted in a unique, contrasting effect which harmonizes with each other. The intricate work makes the coin an exceptional masterpiece of mint art.

The coin is presented in a wooden box with a certificate of authenticity which is an excellent gift and undoubtedly an interesting object for every collector and investor.

The mintage is limited to only 200 pieces.
King Arthur was a legendary Celtic Briton who, according to medieval histories and romances, was leader of the Celtic Britons in battles against Saxon invaders of Britain in the late 5th and early 6th centuries. Details of Arthur's story are mainly composed of Welsh mythology, English folklore and literary invention, and most historians of the period do not think that he was a historical figure. Arthur is first recorded in sources which date to 300 years after he is supposed to have lived, the Annales Cambriae and the Historia Brittonum. 
related products
To order
To order
Available
in the same series/category
Soon
Soon
PLN3,200.00
Regular price
PLN3,647.00
Price
Available
To order
To order
To order
To order
Available
Available
Available
2 oz Ag 999 Multilayered 3D Glass
Available
To order
To order
To order
To order
Available