To order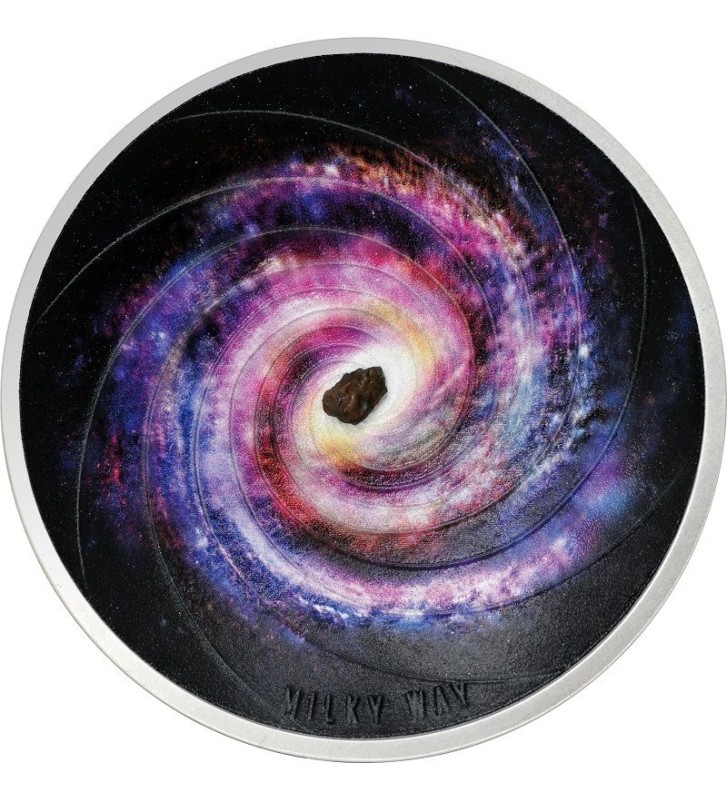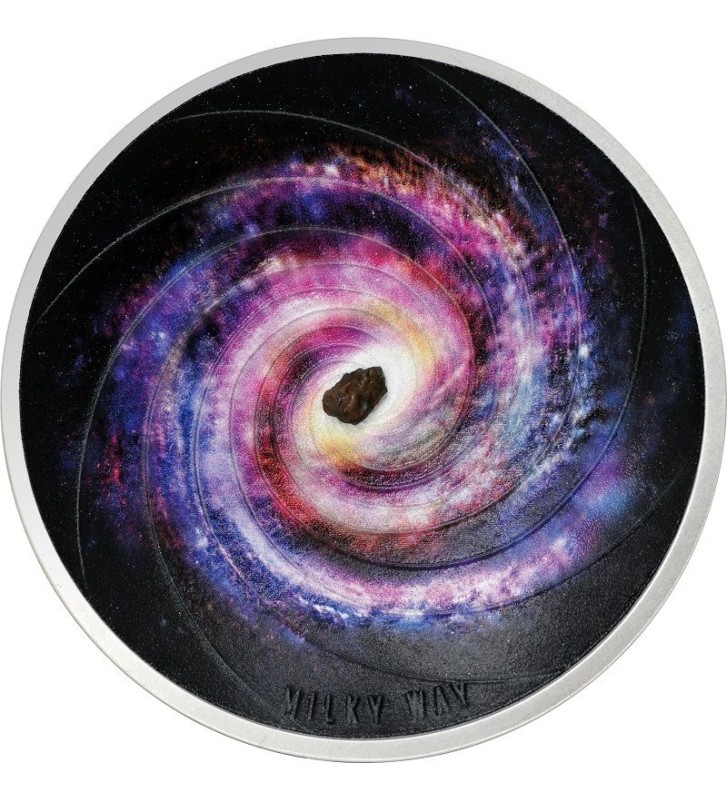 The design of the coin is illustrative and may differ from the final result.
 
Denomination

5 $

Country

Niue Island

Metal

Ag 999

Weight

62,2 g

Size

Ø 50 mm

Quality

Antique Finish

Additions

Printing UV

Additions

Meteorite

Additions

Concave Coin

Mintage

500 pcs

Date of issue

2022-10

Accessories

Certificate, Box

Series

Universe

Dostępność

Na zamówienie
SECURE SHOPPING WITH SSL CERTIFICATE
INSURED SHIPMENT / OWN COLLECTION
PLEASE NOTE: There is a limit of: 10 items when purchasing this item. (maximum quantity allowed in all customer purchases).
We present the third coin of the "Universe" series, which depicts unusual elements of the cosmos. This time the coin focuses on the theme of a milky way. 
 A galactic novelty in the world of numismatics!
The reverse of the coin shows a colourful representation of the appearance of a milky way. A real piece of meteorite is placed in the centre of the coin. The reverse of the coin is concave.
The mintage of the coin is limited to 500 pieces only. The coin comes packed with a certificate of authenticity in an elegant wooden box.
The Milky Way is the galaxy that includes our Solar System, with the name describing the galaxy's appearance from Earth: a hazy band of light seen in the night sky formed from stars that cannot be individually distinguished by the naked eye. The term Milky Way is a translation of the Latin via lactea, from the Greek γαλακτικός κύκλος (galaktikos kýklos), meaning "milky circle". From Earth, the Milky Way appears as a band because its disk-shaped structure is viewed from within. Galileo Galilei first resolved the band of light into individual stars with his telescope in 1610. Until the early 1920s, most astronomers thought that the Milky Way contained all the stars in the Universe. Following the 1920 Great Debate between the astronomers Harlow Shapley and Heber Curtis, observations by Edwin Hubble showed that the Milky Way is just one of many galaxies.
Design:
3D Model:
in the same series/category