5$ Battle of Salamis - Sea Battles
To order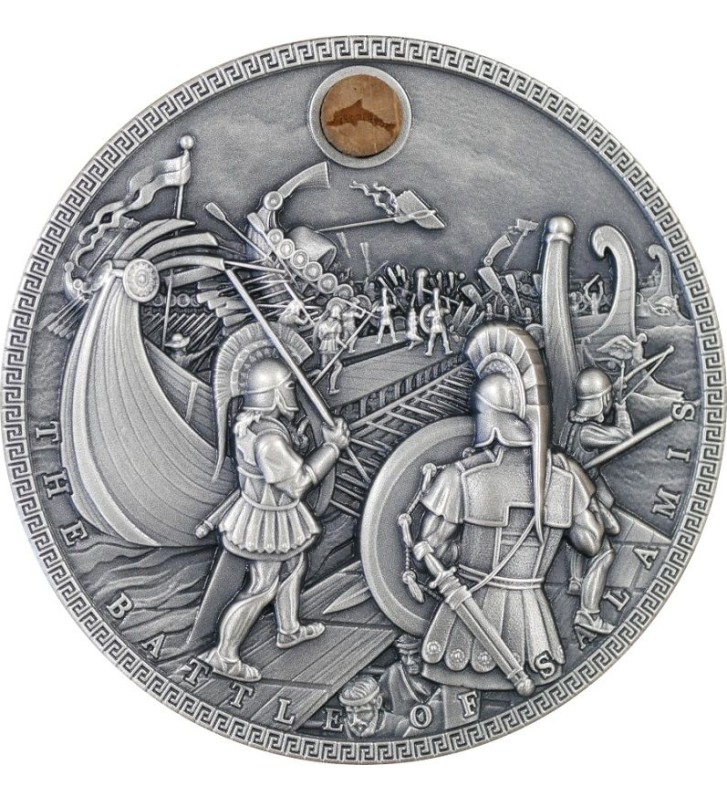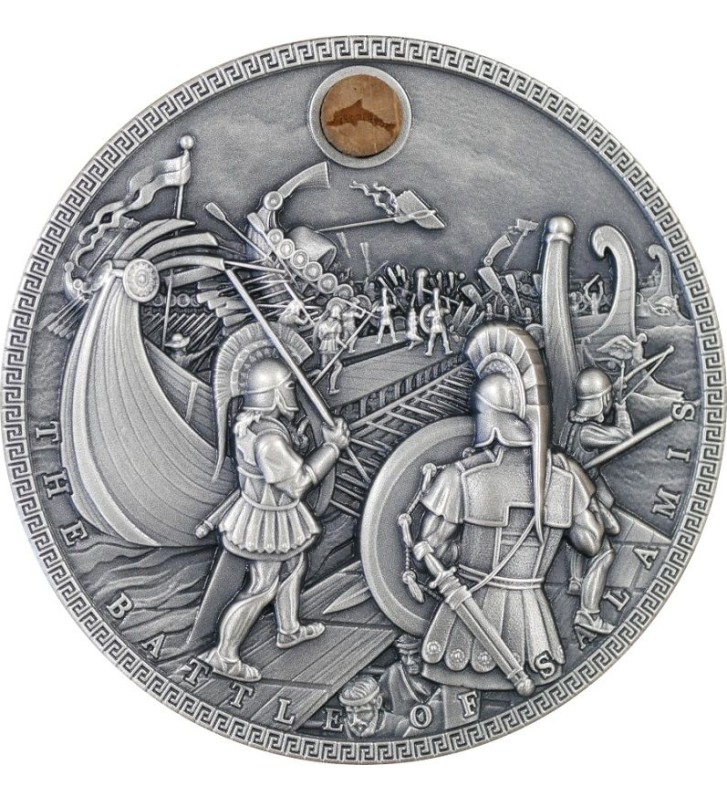 The design of the coin is illustrative and may differ from the final result.
 
Denomination

5 $

Country

Niue Island

Metal

Ag 999

Weight

62,2 g

Size

Ø 45 mm

Quality

Antique Finish

Additions

High Relief

Additions

Numbered Edge

Additions

Lapacho insert

Mintage

500 pcs

Date of issue

2019-05

Accessories

Certificate, Box

Series

Sea Battles

Availability

To order
SECURE SHOPPING WITH SSL CERTIFICATE
INSURED SHIPMENT / OWN COLLECTION
The first coin of the "Sea Battles" series.
Amazing in its details! The reverse of the coin features a high relief with a beautiful engraving showing Greek troops battering the Persian fleet. The whole is surrounded by a typical Greek pattern. On the top of the coin there is an insert from lapacho wood. This is one of the hardest species of exotic wood. The inset features an image of a dolphin, and for good reason. For the ancient Greeks dolphins were a symbol of providence, helping ships to overcome the waves. People regarded them as messengers of the gods. 
The obverse of the coin, on the other hand, depicts the movement of troops involved in the Persian War.
The Battle of Salamina took place in a narrow strait between the island of Salamina and the coast of Athens in the Saronic Gulf near Athens between Greek and Persian fleets during the Persian Wars. The victory of the Greek fleet, which was more than half the size of the Persian fleet, decided the rest of the war. This battle is considered one of those that changed the course of history.
related products
To order
2 oz Ag 999 movable propeller
in the same series/category