2$ Gollum - The Lord of the Rings
Soon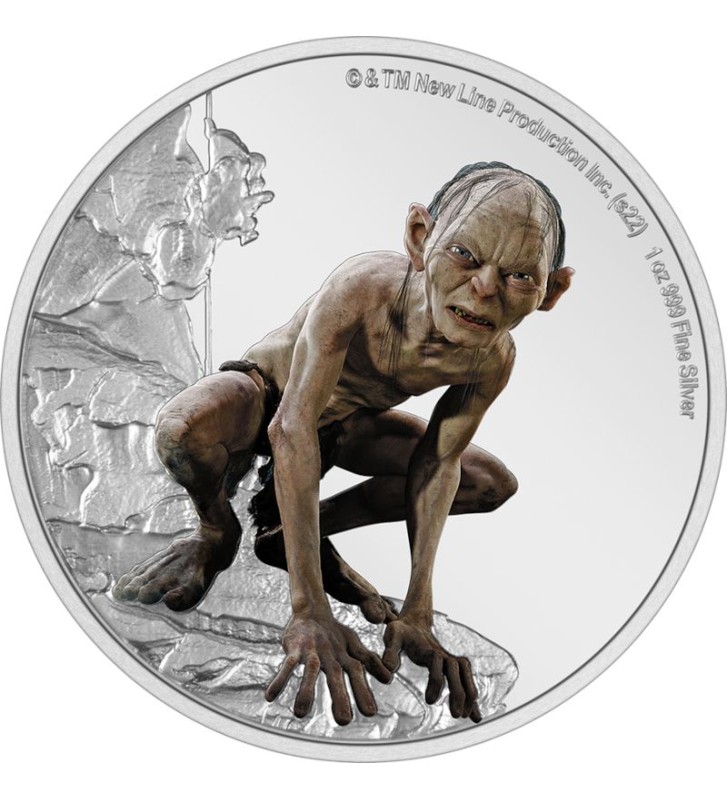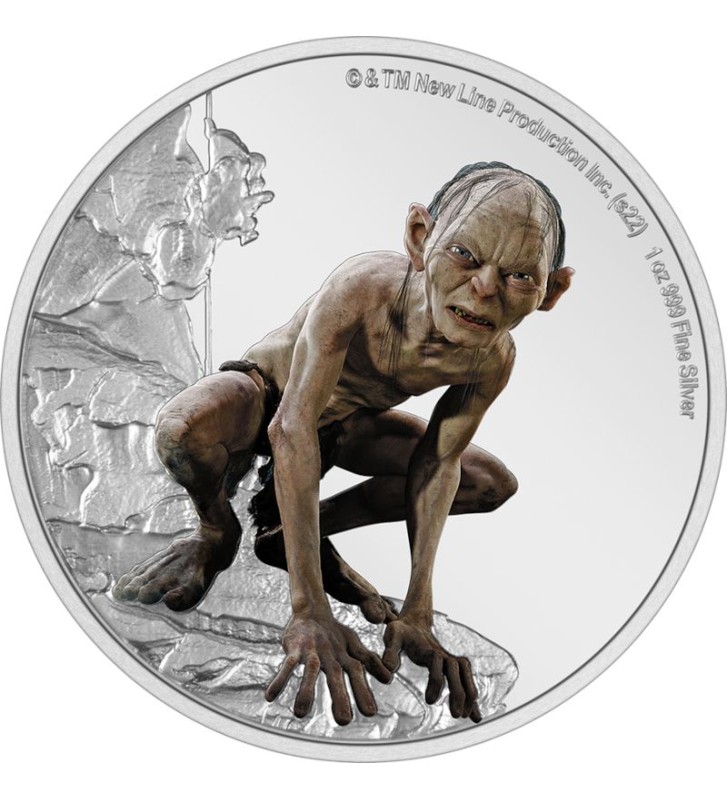  
Denomination

2 $

Country

Niue Island

Metal

Ag 999

Weight

31,1 g

Size

Ø 40 mm

Quality

Proof

Additions

Printing UV

Mintage

3000 pcs

Date of issue

2022-05

Accessories

Certificate, Box

Series

Lord of the Rings
SECURE SHOPPING WITH SSL CERTIFICATE
INSURED SHIPMENT / OWN COLLECTION
Another coin from the series "The Lord of the Rings".
Gollum (formerly known as Sméagol) is a creature who was once a hobbit, hating and yet constantly lusting after the One Ring. Once Gollum was a hobbit with shoulder-length brown hair. Through the evil influence of the Ring, he turned into a hideous monster. His emaciated body took on a black, dirty colour. From his head grew slightly pointed and protruding ears. He had large, bulging eyes to help him see in the dark and a few strands of dark hair on top of his head, and when he opened his mouth you could see his rotten teeth and their cavities. He moved with a stoop, often on all fours, sometimes crawling. 
The coin is supplied in a display-ready wooden case inside a themed box. A certificate of authenticity, including the coin's unique serial number, guarantees the pure silver quality and the limited mintage of 3000 pieces.
in the same series/category