To order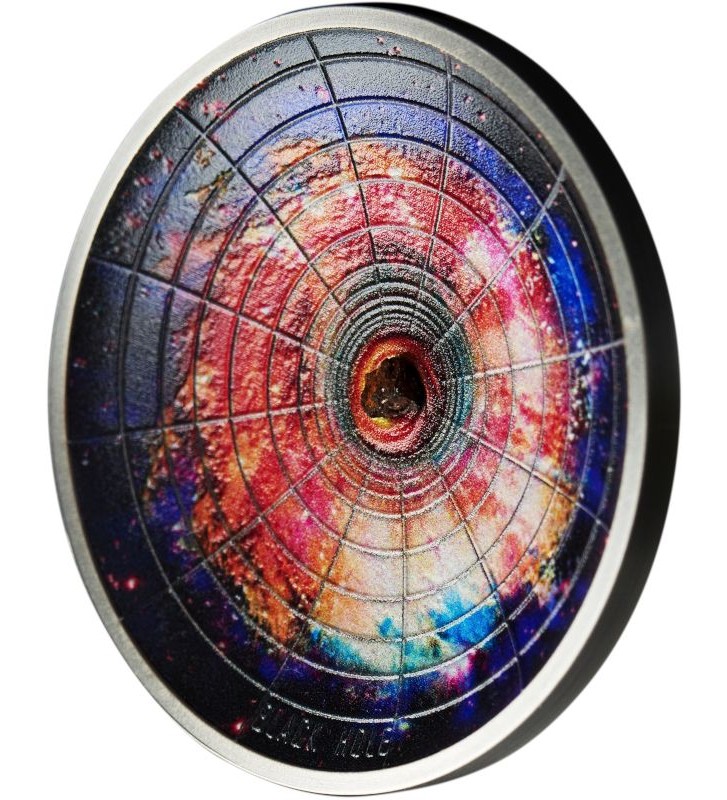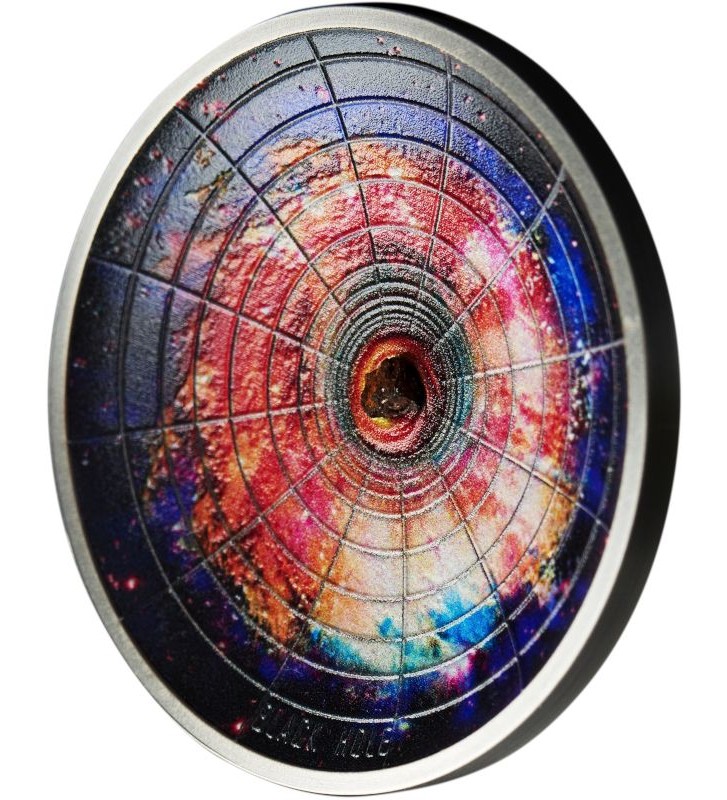  
Denomination

5 $

Country

Niue Island

Metal

Ag 999

Weight

62,2 g

Size

Ø 50 mm

Quality

Antique Finish

Additions

Printing UV

Additions

Meteorite

Additions

Reverse Concave

Mintage

500 pcs

Date of issue

2022-01

Accessories

Certificate, Box

Series

Universe
SECURE SHOPPING WITH SSL CERTIFICATE
INSURED SHIPMENT / OWN COLLECTION
We present the second coin of the "Universe" series, which depicts unusual elements of the cosmos. This time the coin focuses on the theme of a black hole. 
A black hole is a region of space-time which, due to the influence of gravity, nothing - including light and information - can leave. According to the General Theory of Relativity, it requires the accumulation of a sufficiently large mass in a sufficiently small volume in order to form. The black hole is surrounded by a mathematically defined surface called the event horizon, which marks the boundary of no return. It is called "black" because it completely absorbs light hitting the horizon, reflecting nothing. 
As black holes cannot be observed directly, their presence is inferred from their interaction with surrounding matter and with light and other types of electromagnetic radiation. 
The reverse of the coin shows a colourful representation of the appearance of a black hole. A real piece of meteorite is placed in the centre of the coin. The reverse of the coin is concave, which imitates the absorption of the surroundings by a black hole.
The mintage of the coin is limited to 500 pieces only. The coin comes packed with a certificate of authenticity in an elegant wooden box.
Design:
3D Model:
related products
To order
2 oz Ag 999 Meteorite NWA 11228
in the same series/category