3000 Francs Lady Godiva, John Collier - So Puzzle Art
Available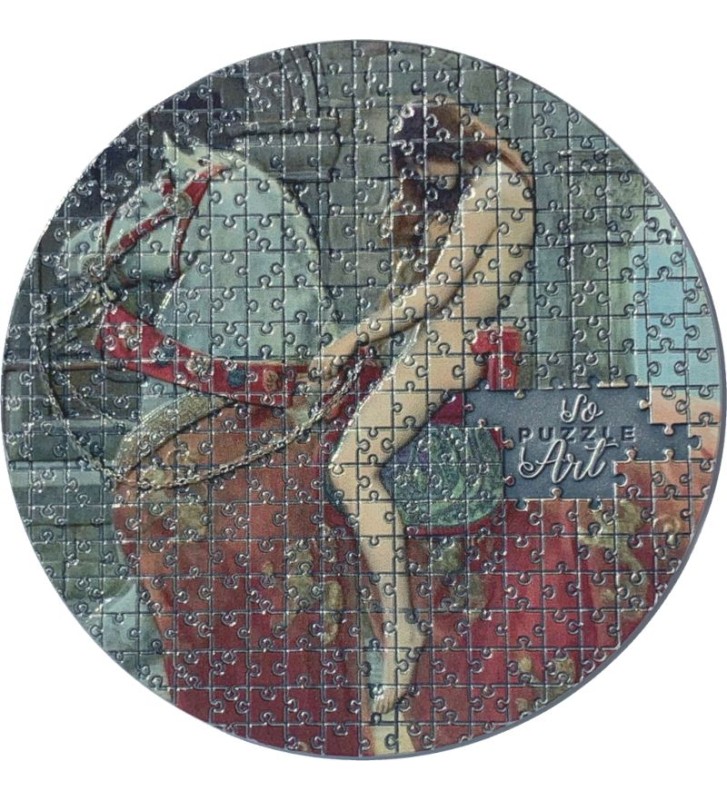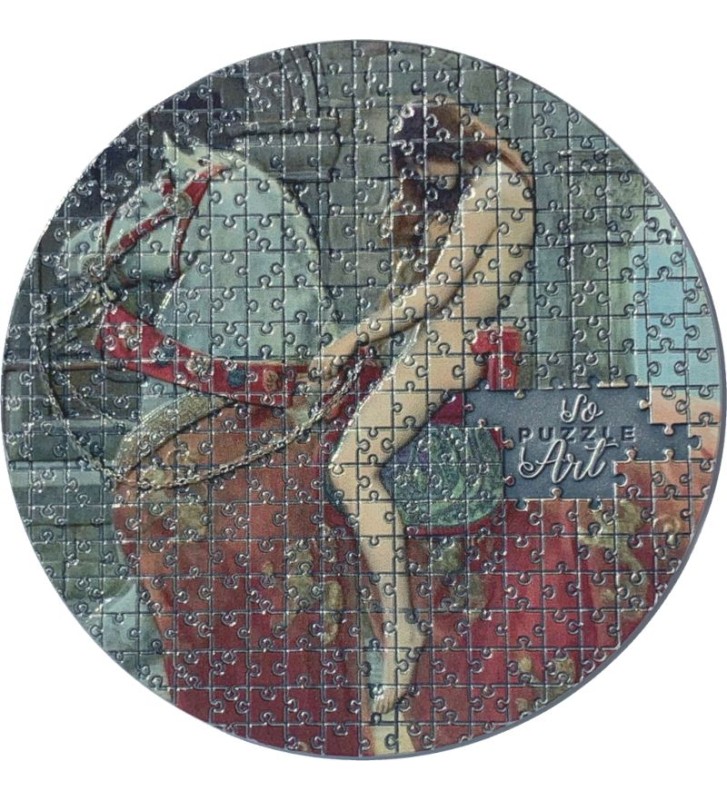  
Denomination

3000 Francs

Country

Cameroon

Metal

Ag 999

Weight

93,3 g

Size

Ø 65 mm

Quality

Antique Finish

Additions

Printing UV

Mintage

340 pcs.

Date of issue

2021-05

Accessories

Certificate, Box

Series

So Puzzle Art
SECURE SHOPPING WITH SSL CERTIFICATE
INSURED SHIPMENT / OWN COLLECTION
The second coin from the "So Puzzle Art" series.
The coin depicts a replica of a painting by the British painter John Collier. He was a representative of Neoclassicism. He painted portraits modelled on the works of John Millais. He touched upon mythological and historical subjects. He exhibited at the Royal Academy and was awarded with the Order of the British Empire.
The artist's most famous painting is 'Lady Godiva' from 1898. This painting was used on the cover of the 2013 album Veto by German music group Heaven Shall Burn.
Lady Godiva was the wife of the Saxon Count of Mercia, Lord Leofric III of Coventry. According to legend, when she asked her husband to ease the drastic financial obligations on the people of Coventry, he made her a condition: if Godiva rode through the city on horseback completely naked, he would reduce the taxes. Godiva decided to comply, but demanded that everyone stay indoors with the shutters closed so as not to be seen. Everyone obeyed, only one man, a tailor, later named Peeping Tom, peeped through a hole in a shutter, covered only with long hair. For this he was punished with blindness. Leofric appreciated his wife's sacrifice, kept his word and lifted the exorbitant tax obligations.
in the same series/category