2000 Francs Archangel Michael - Archangels
Available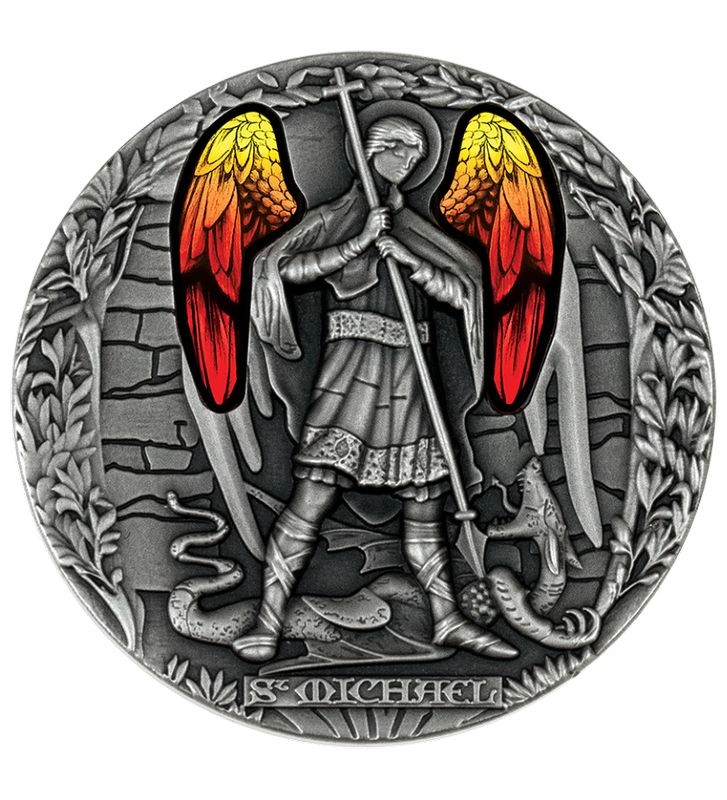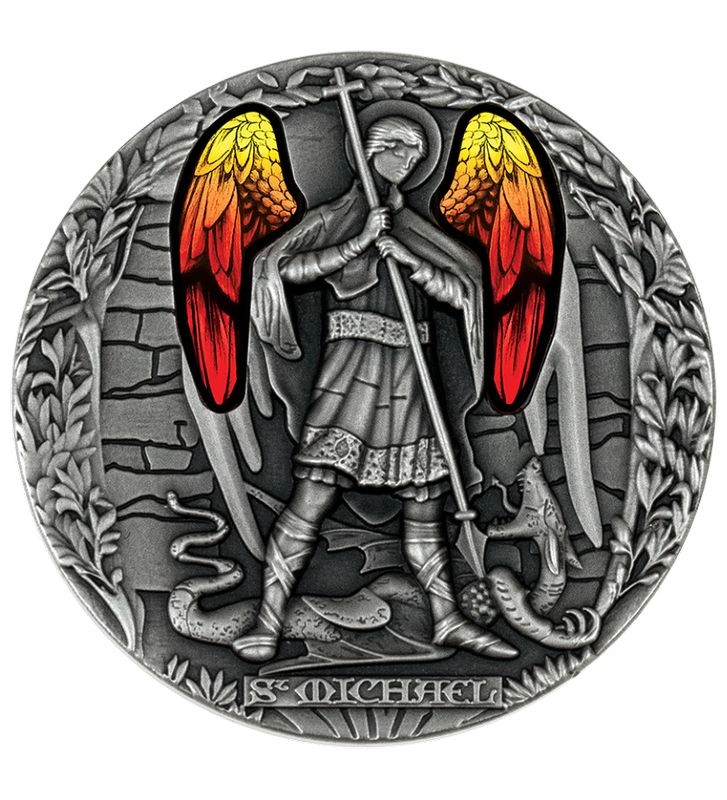  
Denomination

2000 Francs

Country

Cameroon

Metal

Ag 999

Weight

62,2 g

Size

Ø 45 mm

Quality

Antique Finish

Additions

Printing UV

Additions

Glass

Mintage

500 pcs

Date of issue

2020-09

Accessories

Certificate, Box

Series

Archangels
SECURE SHOPPING WITH SSL CERTIFICATE
INSURED SHIPMENT / OWN COLLECTION
The second coin in the "Archangels". series. It was produced by the Mint of Poland and shows Archangel Michael. 
Archangel Michael is one of the archangels in Judaism, Christianity and Islam. He is also a saint of the Catholic and Orthodox Church. According to the Christian and Jewish tradition, when Satan rebelled against God and made 1/3 of the angels rebel, Michael was to be the first to speak out against him. In the New Testament he appears as the head of the heavenly troops, fighting victoriously against Satan and his supporters. He is considered by church writers to be a prince of angels, an archangel, to whom God entrusts tasks requiring special strength.
He puts himself in God's place behind people, he is an angel guardian of Christian people. He stands at the head of the dying, who then accompany them on their way to eternity. This is linked to his patronage of the cemetery chapels. Artists present him with the weight to measure good deeds. And the symbol of good deeds is gold and therefore the patron saint of goldsmiths and engravers. The religious cult of St. Michael has existed continuously since the beginning of Christianity. Another attribute of the Archangel Michael is his fiery sword. The most famous buildings erected in his honour are pilgrimage sites: the Abbey of St Michael the Archangel in Mont-Saint-Michel and the Sanctuary of St Michael the Archangel in Monte Sant'Angelo.
The coin is decorated with glass inserts in the shape of the wings of the Archangel.
in the same series/category