2$ Mesopotamia - Imperial Art
To order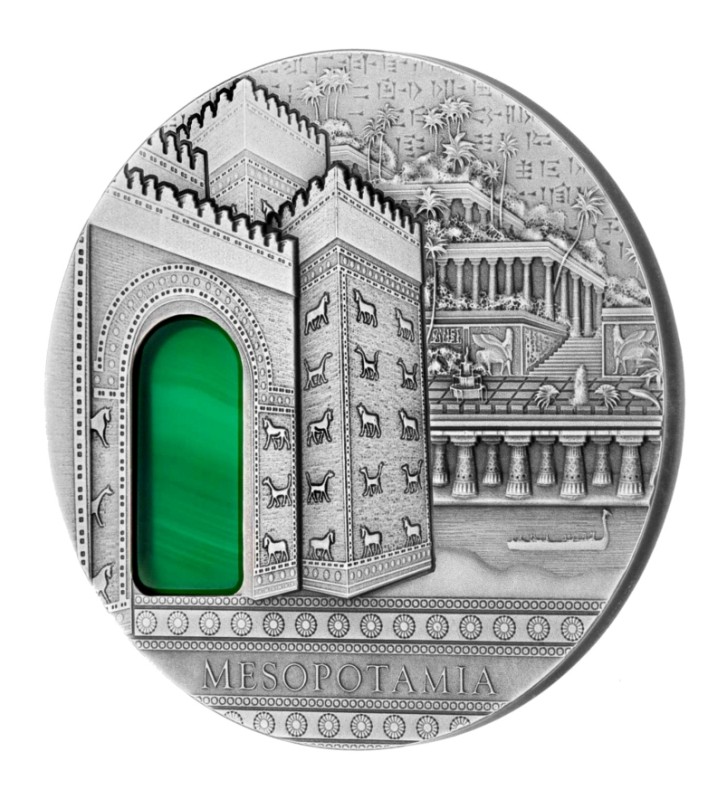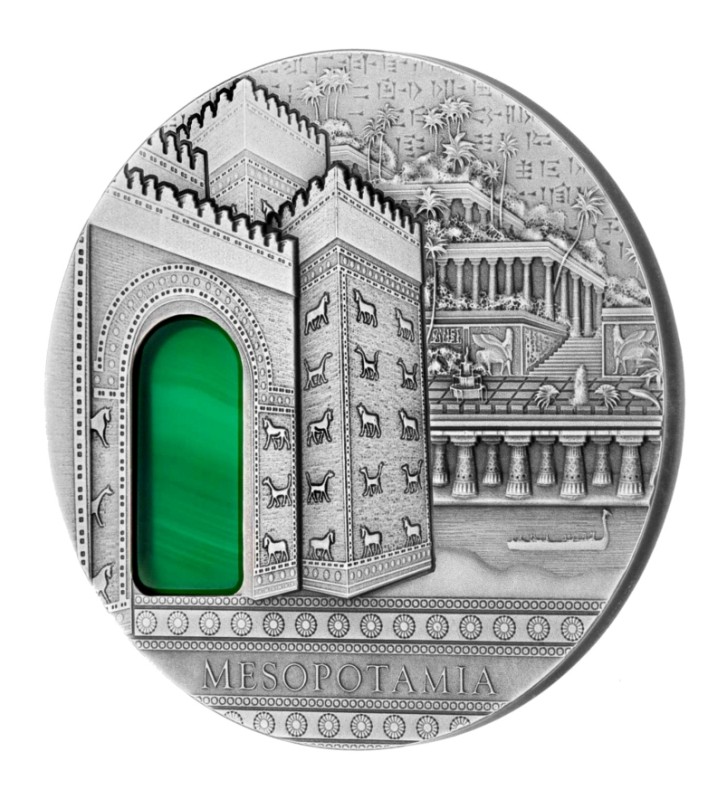  
Denomination

2 $

Country

Niue Island

Metal

Ag 999

Weight

62,2 g

Size

Ø 50 mm

Quality

Antique Finish

Additions

Agate

Mintage

500 pcs

Date of issue

2014-11

Accessories

Certificate, Box

Series

Imperial Art
SECURE SHOPPING WITH SSL CERTIFICATE
INSURED SHIPMENT / OWN COLLECTION
The first coin in the series

Imperial Art

 presents the art and architecture of ancient Mesopotamia. Mesopotamia is the oldest civilization in human history, the first state institutions, schools and legal codices. We owe its civilization solar calendars, irrigation canals, surgery, organized trade, culture, music, and even the wheels of vehicles. The list of their achievements seems to be endless. To this day delight us beautiful buildings such as the Ishtar Gate, the palace of Sargon II and Hanging Gardens of Babylon.
Green Agate Crystal placed in the coin symbolizes the rich vegetation Hanging Gardens and the harvest lands in the river basins of the Tigris and Euphrates.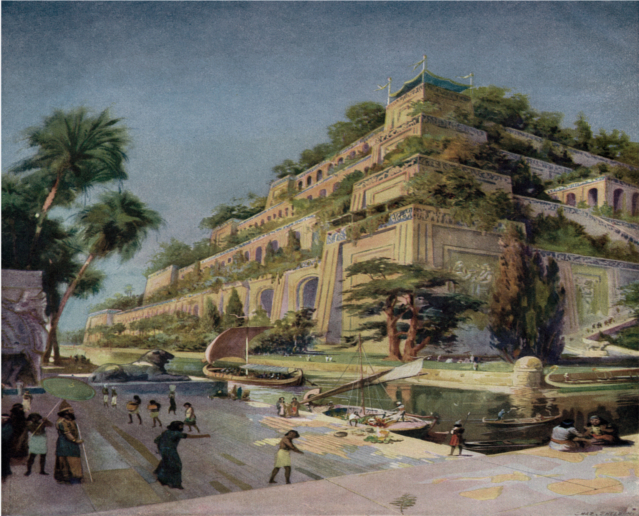 Reverse:
Cuneiform - a fragment of the Code of Hammurabi.
Ishtar Gate - monumental Gate in Babylon.
Hanging Gardens of Babylon, belonging to the Seven Wonders of the World.
River Euphrates.
Obverse:
Queen Elizabeth II, embodies the largest empire in history - the British Empire.
Palace of King Sargon II in Khorsabad (Dur-Sharrukin).
Lamassu - sculpture of a bull with a human face, derived from the Sumerian tradition.
Bust of King Sargon II.
Art and ornamentation: Sumerian, Akkadian, Babylonian and Assyrian.
in the same series/category