5$ Leonidas - Great Commanders
To order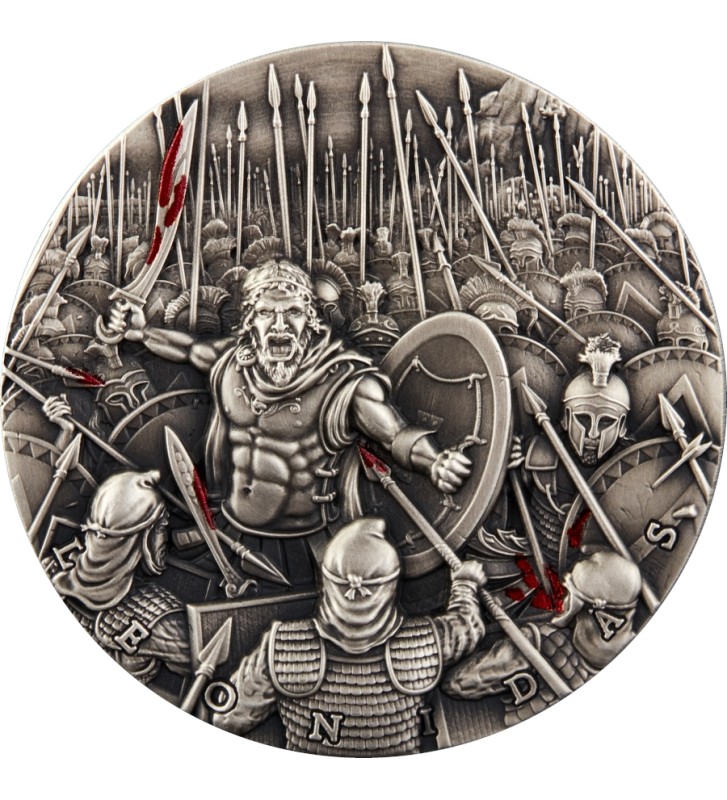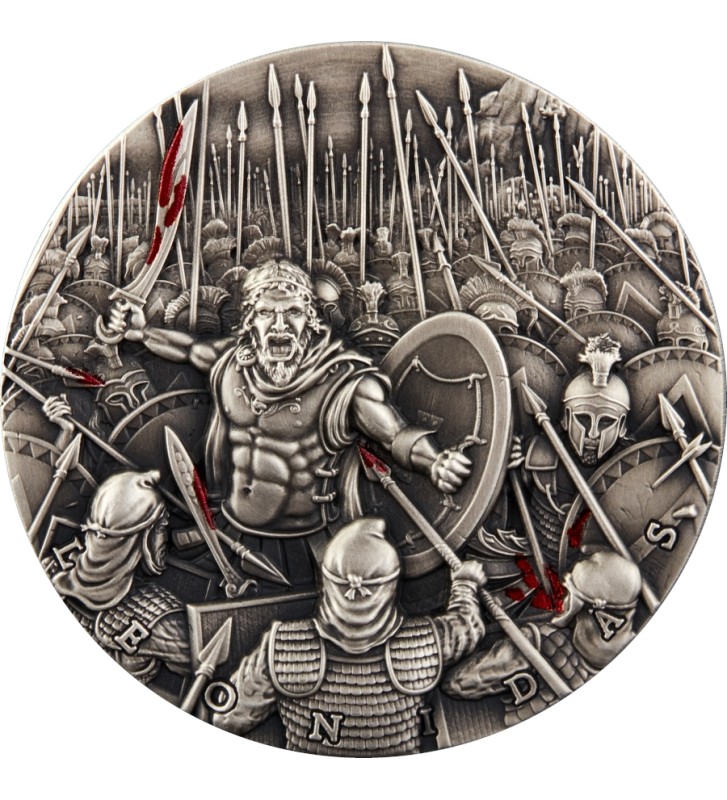 The design of the coin is illustrative and may differ from the final result.
 
Denomination

5 $

Country

Niue Island

Metal

Ag 999

Weight

62,2 g

Size

Ø 50 mm

Quality

Antique Finish

Additions

High Relief

Additions

Red Gold Plated

Mintage

999 pcs

Date of issue

2019-10

Accessories

Certificate, Box

Series

Great Commanders

Availability

To order
SECURE SHOPPING WITH SSL CERTIFICATE
INSURED SHIPMENT / OWN COLLECTION
We are pleased to present you the second excellent coin from the "Great Commanders" series. We stay in antique subjects, after Spartacus it is time for Leonidas.
Leonidas was the leader of Sparta in the last decade of his life. Armed with a round shield, a spear and a short iron sword, he sowed fear in the enemy's ranks. He was the leader of an army of 6-7 thousand people, which managed to stop the 300 thousand Persian soldiers commanded by Xerxes in the Thermopil Gorge. This was the most important battle of the Greek-Persian war. Leonidas and most of his soldiers died in the battle, but it gave the Greeks time to gather a larger army and face the enemy forces.
This five-dollar coin on the reverse shows Leonidas fighting the Persian army. In the background you can see a small but brave Spartan army. Particularly noteworthy is the selective plating of red gold, which imitates the blood of warriors. The coin is also decorated with a three-millimetre high relief, which shows every detail of the design.
The obverse is decorated with a map showing the location of the Persian-Greek troops, the most important battles and battle routes, as well as a portrait of Queen Elizabeth II.
Drafts:
3D Design:
The coin owes its uniqueness to its coloured gold plating, unusual shape and antique finish. Its issuance is limited to 999 pieces worldwide!
in the same series/category