15$ The Last Wish - The Witcher Book Series, commission
Available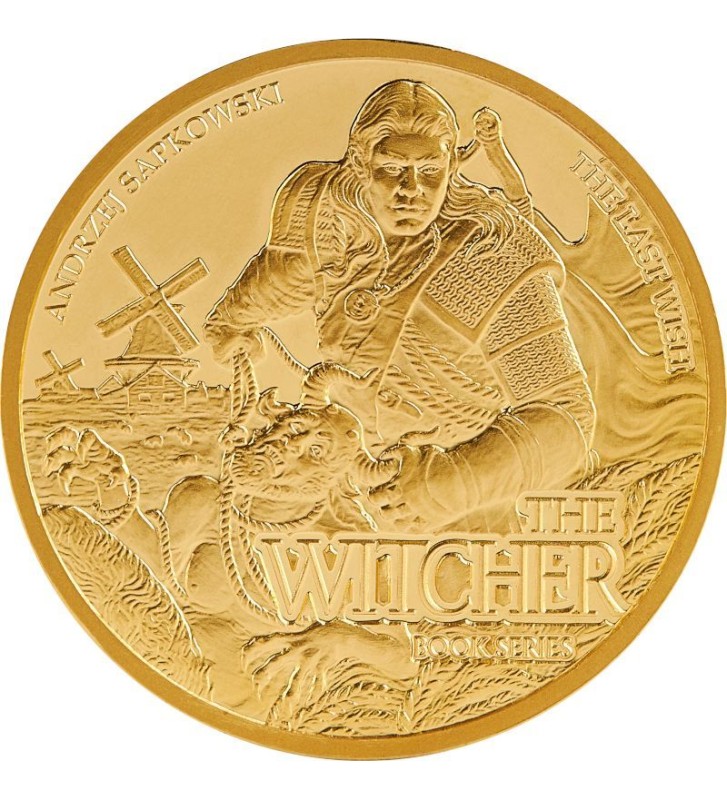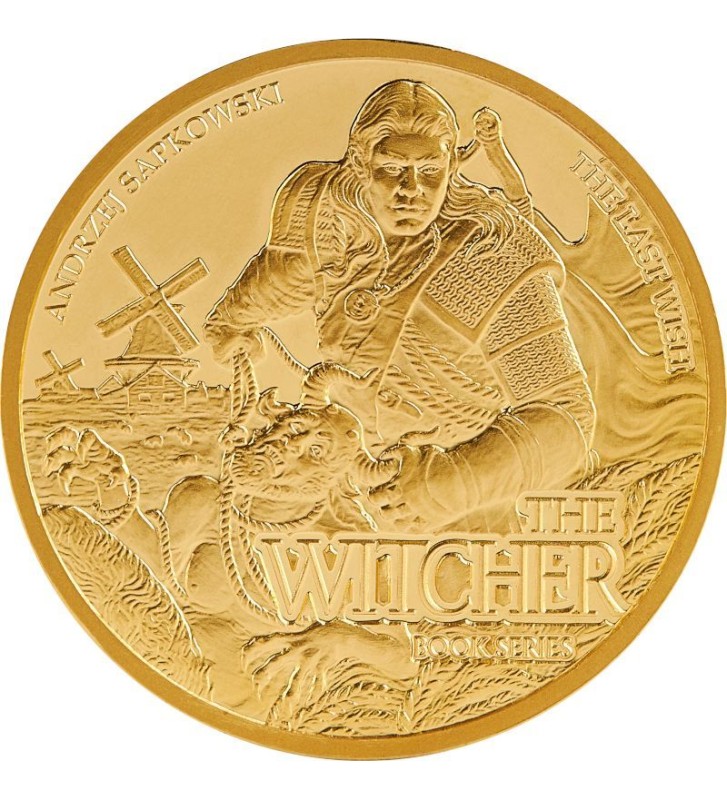 The design of the coin is illustrative and may differ from the final result.
 
Denomination

15 $

Country

Niue Island

Metal

Au 9999

Weight

3.11 g

Size

Ø 16 mm

Quality

Proof

Mintage

1000 pcs

Date of issue

2021-07

Accessories

Certificate, Box

Series

The Witcher Book Series

Availability

Available
SECURE SHOPPING WITH SSL CERTIFICATE
INSURED SHIPMENT / OWN COLLECTION
The coin comes from a commission. Perfect condition.
For the first time ever, The Witcher was minted in pure gold!
This is the world's first coin in the "Witcher Book Series" struck from gold of the purest purity 9999. The combination of valuable bullion and a global phenomenon is a recipe for an ideal investment. 
On the reverse of the coin there is a famous scene of White Wolf's fight with a Sylvan named Torque - half-man and half-goat. He was a spy working for the elves living in the Valley of Flowers, helping them to survive.
On the obverse, on the other hand, there are symbols related to the journey of White Wolf and Dandelion.
The coin was struck from 1/10 of an ounce of gold. Each coin comes with a certificate of authenticity in an elegant wooden box, varnished to high gloss. The mintage is limited - only 1000 pieces were struck!
Issue plan (may be subject to change):
1. The Last Wish 
2. Sword of Destiny 
3. Blood of Elves 
4. Time of Contempt 
5. Baptism of Fire
6. The Tower of the Swallow 
7. The Lady of the Lake 
8. Season of Storms 
Design of coin:
in the same series/category
Available
Available
Available
To order
To order
Available
Available
Available
Torch UV/LED + Collector's banknote, 9 security features against counterfeiting
To order
To order
Available
To order
Available
Available
To order
To order