1$ Yuri Gagarin, First Man in Space - Orbit and Beyond
Available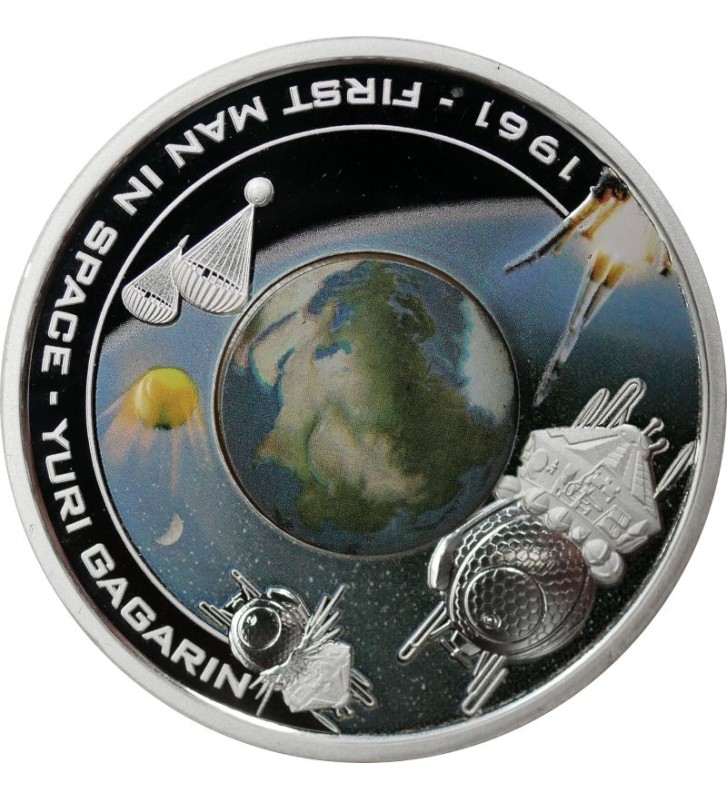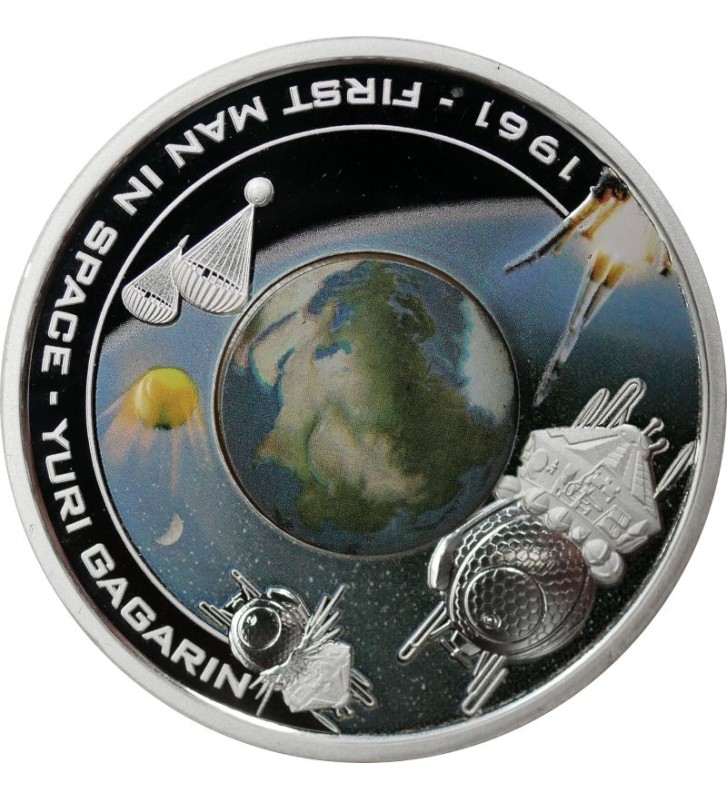  
Denomination

1 $

Country

Cook Islands

Metal

Ag 999

Weight

31,1 g

Size

Ø 36,1 mm

Quality

Proof

Additions

Printing UV

Mintage

25 000 pcs

Date of issue

2009-01

Accessories

Certificate, Box
SECURE SHOPPING WITH SSL CERTIFICATE
INSURED SHIPMENT / OWN COLLECTION
Coin issued to commemorate the first man in space, Soviet hero Yuri Gagarin. It was the first human space flight in the history of mankind. However, it is interesting how this flight should be classified from the formal point of view, because Gagarin did not reach the Earth in his spaceship, but catapulted from it, anyway according to plan, and reached the surface of the Earth on a parachute. This fact was initially concealed by the USSR at least until the FAI confirmed the flight altitude record, flight time record and the record for the amount of mass lifted into orbit. Regardless of the method of landing, however, the FAI recognized Gagarin's flight.
The reverse of the coin depicts cosmonaut with spaceship against a colorful Universe background and orbiting a colorful image of Earth.
The coin comes in a themed box and is accompanied by a numbered Certificate of Authenticity.
We offer the coin from the photo.
related products
Available
Available
Available
in the same series/category
Available
Available
Available
Available
Available
2 oz Ag 925 Set of two coins
Available
Available
Available
Available
Available
Available
4 x 1 oz Ag 925 and 1 x 2 oz Ag 925
Available
Available
5000 Franków Tea Horse Road - Historyczne Szlaki Handlowe
Available
Available
Available