Orbit and Beyond, Set of 5 coins
Available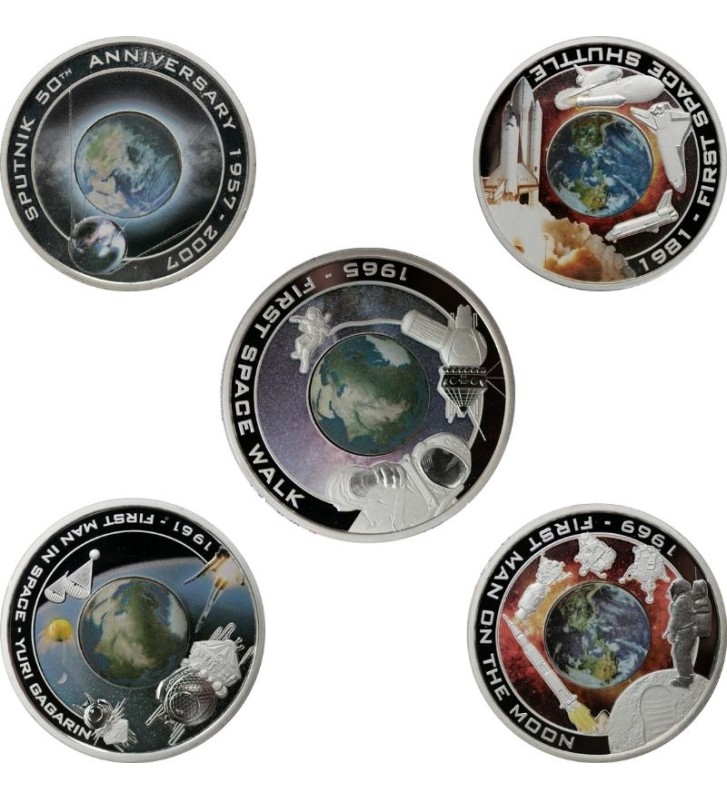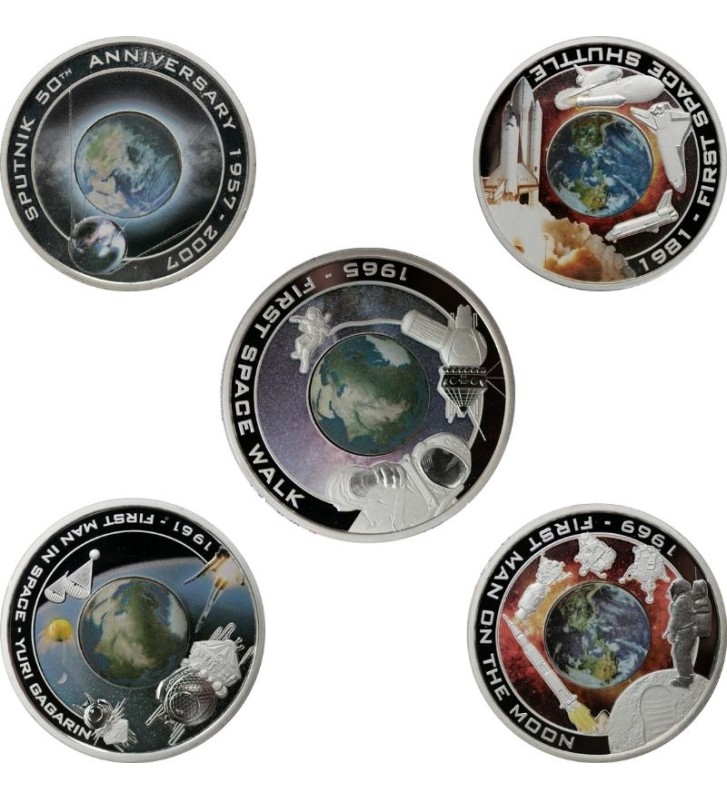  
Denomination

1 $

Country

Cook Islands

Metal

Ag 999

Weight

31,1 g

Size

Ø 38,70 mm

Quality

Proof

Additions

Printing UV

Mintage

25 000 pcs

Date of issue

2009-01

Accessories

Certificate, Box
SECURE SHOPPING WITH SSL CERTIFICATE
INSURED SHIPMENT / OWN COLLECTION
Set of 5 coins from the "Orbit and Beyond" series, each struck in silver and decorated with UV printing. The cosmic elements orbit the Earth.
The coins depict the subjects:
1) Sputnik - a series of the first Soviet artificial satellites of Earth. This Russian term has now been adopted in many languages as a synonym for an artificial satellite of the Earth.
2) Yuri Alekseyevich Gagarin- Soviet cosmonaut, first man in space (1961).
3) Columbia - NASA's first shuttle to make a space flight. It was destroyed on February 1, 2003, while returning from mission STS-107, killing all seven crew members.
4) First spacewalk - On March 18, 1965, Soviet cosmonaut Alexei Leonov of the Voskhod 2 spacecraft performed the first spacewalk. He stayed in open space for 12 minutes, tied to the ship with a rope. 
5) First man on the moon - Neil Alden Armstrong American astronaut, commander of the Apollo 11 mission. On July 21, 1969 (according to UTC time) he was the first man to step on the moon. He uttered the famous phrase, "This is a small step for man, but a giant leap for mankind."
related products
Available
Available
Available
in the same series/category