10 Hryvnia 220 Years of the City of Odesa - Ancient Cities of Ukraine
Available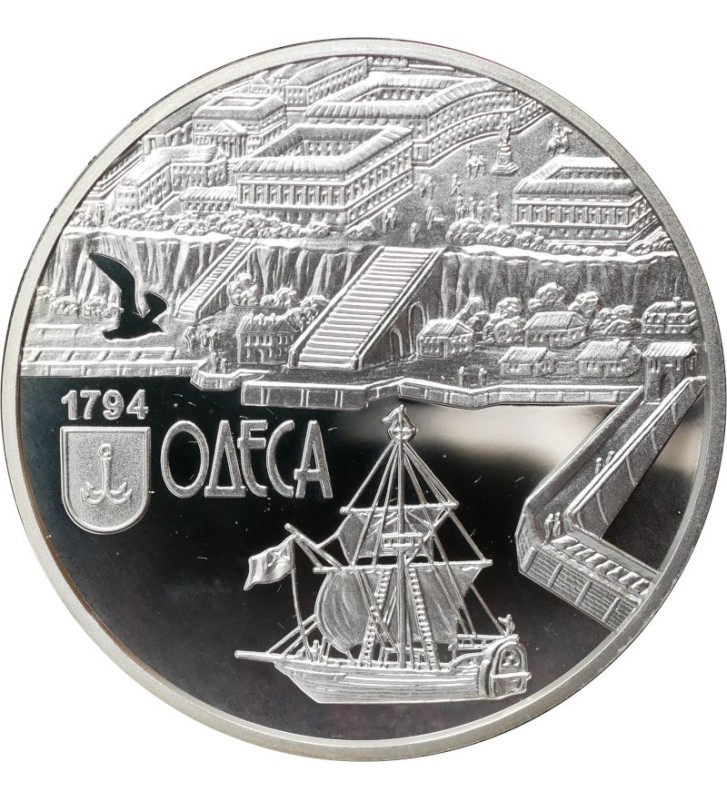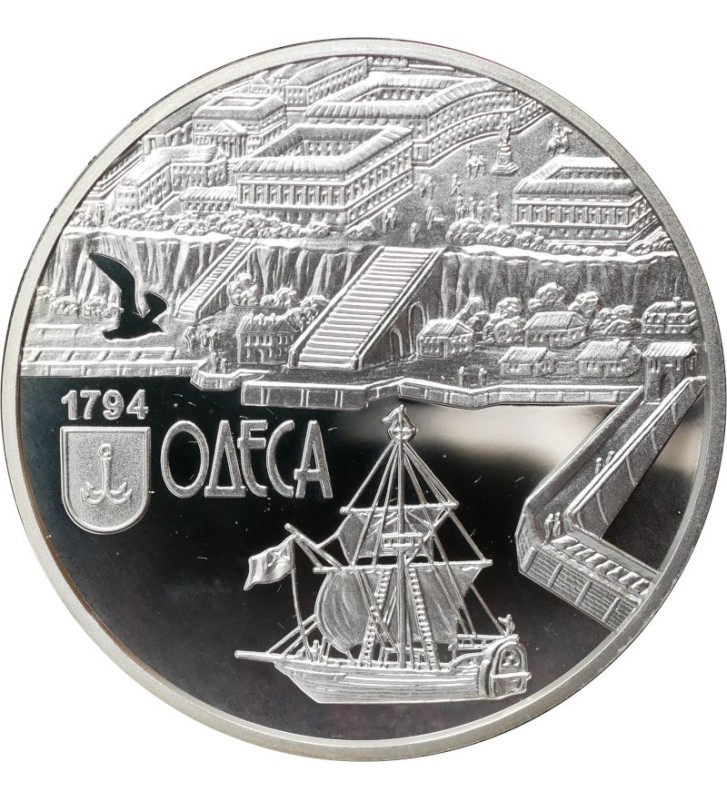  
Denomination

10 ₴

Country

Ukraina

Metal

Ag 925

Weight

31,1 g

Size

Ø 38,61 mm

Quality

Proof

Date of issue

2014

Accessories

Certificate, Box
SECURE SHOPPING WITH SSL CERTIFICATE
INSURED SHIPMENT / OWN COLLECTION
Odessa - the city and capital of Odessa Oblast of Ukraine, located on the Black Sea. At the beginning of 2020, with a population of more than 1 million, Odessa ranked third (after Kiev and Kharkiv) among the most populous Ukrainian cities. In 2009, the historic center of the city was included in the Ukrainian UNESCO Information List, a list of sites that Ukraine intends to consider for submission for UNESCO World Heritage listing.
After the revolution in 1917, the city lost its unique role and never regained its former glory. In early 1918 the city became the capital of the Odessa Soviet Republic. In March 1918, when German troops entered Russian territory after the Treaty of Brest, Odessa was incorporated into the puppet Ukrainian State ruled, with German approval, by Hetman Pavel Skoropadsky. Odessa was finally occupied by the Red Army in early February 1920.
We offer the coin from the photo.
in the same series/category