50 zł Sigismund III Vasa - Treasures of Stanislaw August
Available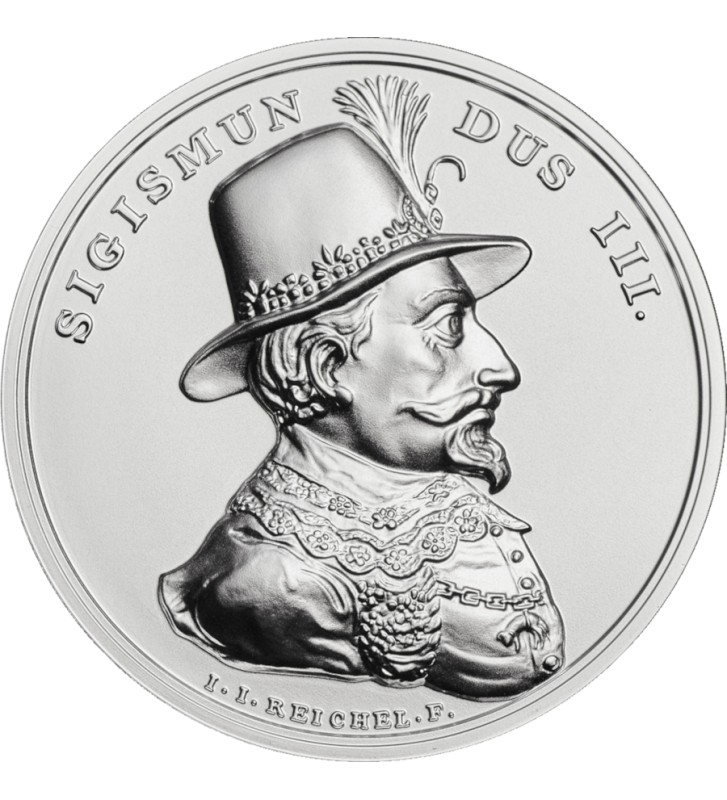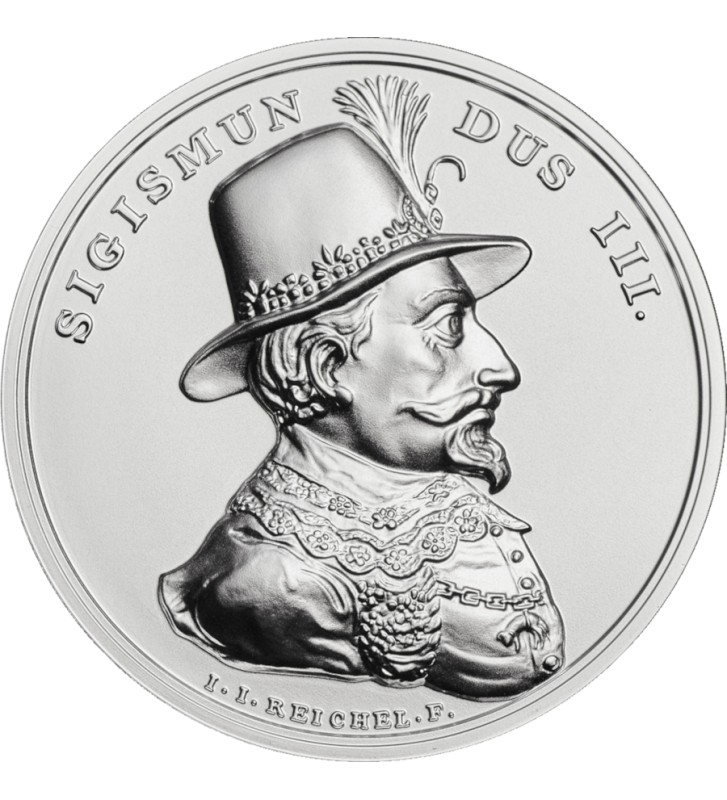  
Denomination

50 zl

Country

Poland

Metal

Ag 999

Weight

62,2 g

Size

Ø 45 mm

Quality

Standard

Mintage

5000 pcs

Date of issue

2020-01

Accessories

Certificate, Box

Series

Skarby Stanisława Augusta
SECURE SHOPPING WITH SSL CERTIFICATE
INSURED SHIPMENT / OWN COLLECTION
Another already sixteenth coin from the "Treasures of Stanislaw August" series, which reproduces the famous eighteenth-century medal series with images of Polish kings commissioned by Stanisław August Poniatowski.
This time the coin features Sigismund III Vasa, son of King John III of Sweden and Catherine Jagiellonka.
He was crowned king of Poland in 1587. After his father's death he also took the Swedish throne in 1592, but was dethroned in 1599.
Sigismund III fought wars and extended the territory of Poland to the largest in history. Conflicts resulted from his claims to the Swedish throne, as well as from the pro-Habsburg policy, unpopular in the Republic, which led to clashes with the Turks.
He made his mark in history as an outstanding patron and art protector of the Mannerist and early Baroque times. He was also famous for moving his residence to Warsaw. He died in 1632 and was buried at Wawel Castle.
On the reverse of the coin there is a characteristic bust of the king (according to a painting by Marcello Bacciarelli) with a moustache and a beard, in a high hat with a school, in a large lace collar, in a straitjacket with buttons and a coat with embroidery and with the Order of the Golden Fleece on a chain.
On the obverse there is a slightly shortened text from the reverse of the medal.
in the same series/category